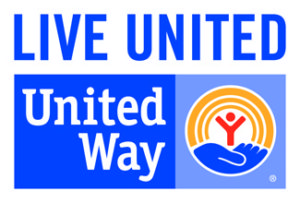 United Way of Escambia County is issuing a call for nominations for the Annual United Way Distinguished Service and Partner Awards, which will be held Thursday, August 21, 2014, at First Baptist Church of Pensacola, located at 500 North Palafox Street.
Each year, United Way honors outstanding individuals, businesses and agency partners who have made significant contributions in core focus areas of education, health and financial stability in the Pensacola area. Nominations will be accepted until close of business on Monday, July 21, 2014 in the following categories:
· United Way Partner Agency of the Year: Awarded to an agency that demonstrates innovation and commitment to the community and United Way. The candidate will demonstrate successful organizational planning and collaborative partnerships that effectively and efficiently create positive impacts in the community.
· *United Way Service Award: Awarded to a community-minded individual who has distinguished him/herself through diligent and exceptional service given through United Way. The award honors those who have given unselfishly of their time and efforts in order to further essential community impacts with little or no public recognition.
· *Distinguished Community Service: Awarded to an individual or group who has demonstrated dedicated service to the community as exemplified by significant leadership and activity in relation to United Way; health and human service agencies; and civic activity, furthering the health and well-being of the community. The award represents the highest honor the United Way Board of Directors can bestow.
· Distinguished Business Partner of the Year: Awarded to a deserving business partner who works tirelessly in support of the community in tandem with United Way and the community at large. The candidate will represent outstanding corporate responsibility or conscience through meaningful contributions to the local health and human service community.
· Rayell Irish – "Color a Brighter World": Awarded to a special individual who exemplifies a commitment to the poor that was evidenced by Rayell Irish, a social worker whose spirit of caring for those less fortunate elevated those serving around her. The award is given to a nominee who has practiced the art of social work for a sustained period; who exhibits an understanding of a broad spectrum of community needs; who is actively involved with those in critical need; and who is committed to meeting individual needs with a genuine understanding and acceptance of the those he/she serves, and his/her personal environment.
To nominate a member of the community, please visit www.unitedwayescambia/awards. For additional information, please call Melissa Lewis at (850) 444-7120 or email melissa@unitedwayescambia.org.
*Eligibility excludes current United Way Chairman, Chairman-elect, Vice-chairman, Campaign Chairman and the immediate past-Chairman for the award year.