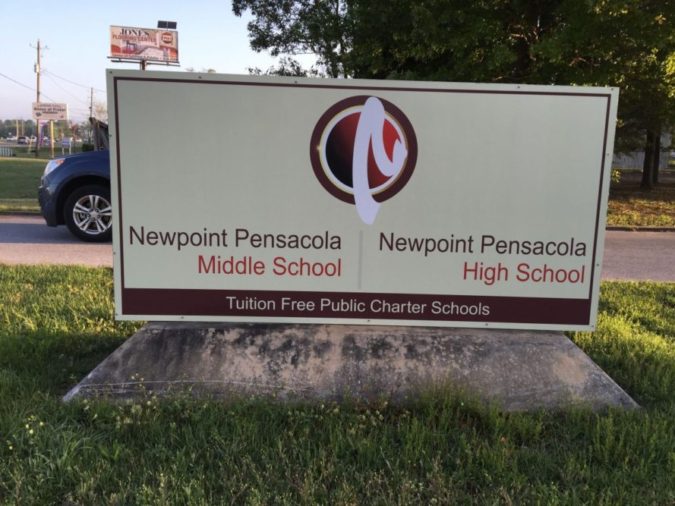 Since the State Attorney's Office announced that it had gotten indictments against Newpoint Education Partners and three of its vendors, former teachers, administrators and parents of former Newpoint charter school students have contacted Inweekly.
Several mentioned Marcus May, founder of NEP, and his control over the operations of the various NEP schools around the state. Some felt that May had ties to the vendors. The NEP website had been shutdown, and there is very limited information about May on the web.
A former teacher from the Tampa area said he saw thousands of dollars monthly leave his school in "money bags, all cash."
"This was money made through selling food to the students, and the school was encouraged to allow students to purchase snack food between classes and allow them to snack during class as well," he told Inweekly. He alleged that if the sales did not meet his expectations or were low, May would really lay into the school's internship director. He said the snack fund "never was officially part of the school's income."
In Pensacola, teachers and parents have shared that the schools never seemed to have enough of anything.
"The teachers did not have enough text books in the classroom," said a former teacher. "The school was advertised as a technology school, but the internet was down a lot. The phone lines were tied into the internet, so when it went down we had no phone service to call out, and parents couldn't call the school."
When teachers complained, she said that they were there wasn't any money for things they needed. Parents were sent emails requesting donations for their used computers, televisions, computer speakers, mice, chairs, tables, bookcases, file cabinets, and books through the years because the school didn't have enough of these items. The school borrowed chairs and tables from the church next door. Employees picked up chairs from the curb that people threw out so every student had a chair in their classroom.
"A student's dad donated 30 computers to the school when the company he worked for bought new ones," the former teacher told Inweekly. "It turned out that our school couldn't use them because the system we used wasn't compatible with the donated computers."
In June, the Bay County School District found that Newpoint Education Partners violated Florida Department of Education rules. Its auditors found that 80 items, including computers, tables and monitors, purchased with charter school program funds intended for Newpoint Bay Preparatory Academy were delivered to Newpoint Schools in Pensacola.
Recently in Pinellas County, Newpoint Education Partners told its staff that a nonprofit with Alliance Education Services would acquire all of Newpoint's assets, including school management agreements for four financially-trouble charter schools, Windsor Preparatory Academy, East Windsor Middle Academy and Newpoint Pinellas Academy.
However, Newpoint Education Partners was still listed as the management company of record as of last Friday. When the Tampa Bay Times contacted an Alliance Education Services official about Newpoint's indication, the reporter was told the hand-off was never completed and Alliance had never assumed operations of any Newpoint schools.
In light of the indictment, the official wrote in an email, "…we have no intention of moving forward."
Meanwhile, the State Attorney's Office and School District will continue to investigate Newpoint Education Partners and its operations.