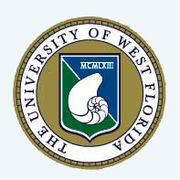 Below are upcoming events at the University of West Florida.
Disability Awareness Conference
Date: Thursday, Oct. 9
Time: 9 a.m. to 1:15 p.m.
Location: University Commons Auditorium
Details: UWF will host the 11th Annual Disability Awareness Conference, sponsored by the UWF ADA Compliance Office, on Oct. 9 as part of a National Disability Awareness Month. The one-day conference will feature presentations from guest speakers, including Randy Branch from Gulf Coast Enterprises, Cheri Hoffmann from Southeast ADA Center, Eladio Amores from Goodwill of Manasota and more. It will also include an employer panel and vendor fair. This event is open to the public. Registration begins at 8 a.m.
Knowledge is Power: Law and Policies Forum
Date: Friday, Oct. 10
Time: 5 to 7 p.m.
Details: The recent events in Ferguson, Missouri, surrounding the death of Michael Brown inspired the African American Student Association to host this event that will allow UWF students and people from the community to come out, listen to, and have an open discussion with faith-based leaders and law enforcement officials from the Pensacola City Police. The panel will consist of Chief Alexander, Officer Baker, Office Palmer and Rev. Reeves.
Secrets of Santa Rosa: Archaeology and History in Your Backyard
Date: Sunday, Oct. 11
Time: 11 a.m. to 12 p.m.
Location: Arcadia Mill Archaeological Site
Details: Arcadia Mill, in conjunction with the Florida Public Archaeology Network, is hosting a lecture series on Saturdays in October. This lecture series highlights archaeology and history in Santa Rosa County as a part of the 11th annual Beaches to Woodlands Tour.