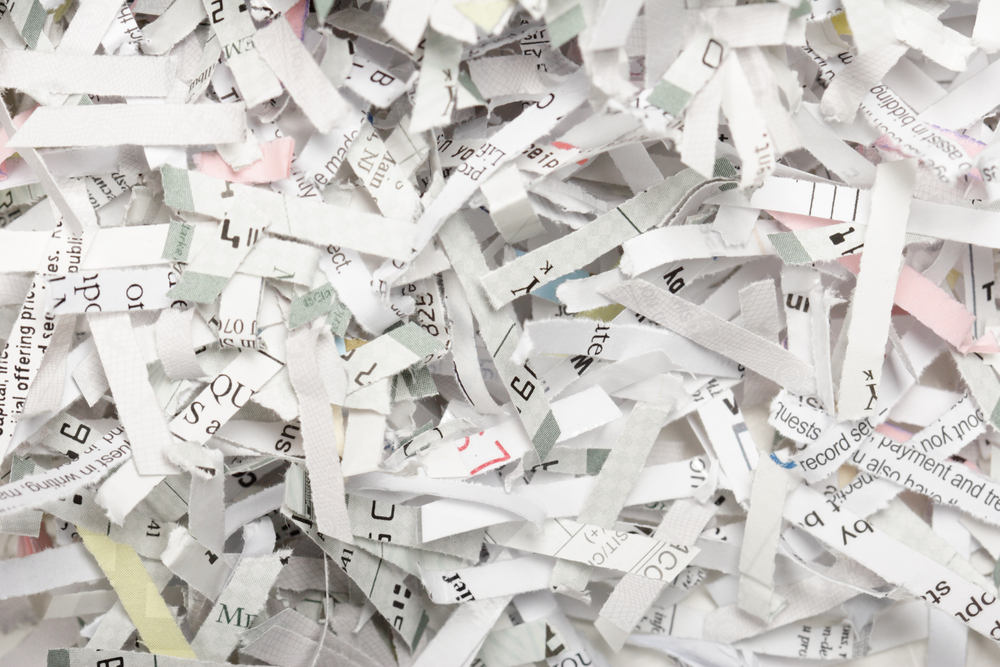 Tax season is almost over and it is now time to dispose of receipts, pay stubs and important documents from years past and not worry about taxes until next year. To help with cleaning the office and disposing of past files that are no longer needed, participating The UPS Store locations in Pensacola will be hosting Shred Day 2016 on Saturday, April 23 between 10 a.m. – 2:00 p.m. and will offer free shredding up to 5 pounds for customers and offer shredding for 99 cents per pound after the initial five pounds.
The UPS Store encourages customers to spring clean homes and offices and shred documents containing personal information to protect themselves during tax season and also for protection from identity theft and fraud. To help customers do this, The UPS Store offers its customers the ability to dispose of documents containing personal information using its convenient shredding services.
"Securely destroying documents is a critical step in preventing identity theft," said The UPS Store franchisee Sheryl Kennedy "Recognizing that there is a need for this type of service, we added a shredding bin to our location. Now our customers can incorporate identity-theft protection into their daily routines. We work with Gilmore Services, which provide secure bins at each location."
The Federal Trade Commission (FTC) encourages consumers to shred charge receipts, copies of credit applications, insurance forms, physician statements, checks and bank statements, expired charge cards that you're discarding, and credit offers you get in the mail.
For additional information on consumer protection against identity theft and fraud, visit www.ftc.gov.
Shred Day 2016 Participating The UPS Store locations:
4771 Bayou Blvd – 850.478.7171
4600 Mobile Hwy – 850.456.0220
40 W Nine Mile Rd, Ste 2 – 850.479.4009
6847 N 9th Ave – 850.477.1044
4051 Barrancas Ave, Ste G – 850.457.1099
38 S Blue Angel Pkwy – 850.457.0848
1765 E Nine Mile Rd, Ste 1 – 850.479.2623
2172 W Nine Mile Rd – 850.857.1957
707 E Cervantes St, Ste B – 850.433.8334