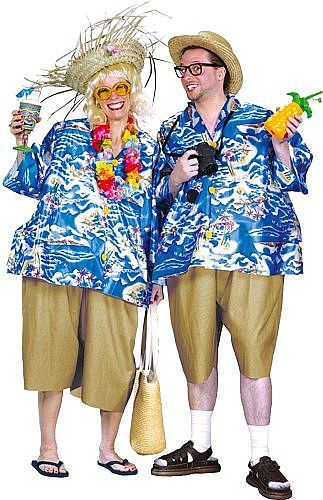 Visit Pensacola, the tourism arm of the Greater Pensacola Chamber of Commerce, was presented with a Silver Flagler Award Wednesday at the 45th Annual Governor's Conference on Tourism, hosted by Visit Florida in Orlando, Fla.
Given annually by the Florida Commission on Tourism, in recognition of outstanding tourism marketing, a Flagler is considered the highest award given for tourism marketing in Florida and, according to the award's criteria, is given to entities that exhibit "…skill, resourcefulness, creativity and innovative spirit to market Florida to the world…"
Visit Pensacola received a Silver Flagler Award, the second-highest recognition in each category, in the Creativity in Public Relations category for its Pensacola Celebrity Chefs initiative – most notably, the Chefs' invitation to New York's acclaimed James Beard House in June 2011, which aimed to showcase Pensacola's culinary offerings and highlight Gulf Coast seafood, following the 2010 oil spill.
"This statewide recognition is a testament to the hard work of our entire Visit Pensacola team, who works diligently and creatively to promote the Pensacola Bay Area as a premier travel destination," said Terry Scruggs, interim vice president of tourism for the Greater Pensacola Chamber. "It fuels us to continue to seek innovative ways in which to showcase the Pensacola Bay Area's offerings regionally, nationally and internationally through initiatives such as our Pensacola Celebrity Chefs, of which we're very proud."
Earlier this year, Visit Pensacola and the Pensacola Celebrity Chefs were invited back by the James Beard House Foundation, hosting a sold-out dinner commemorating more than 450 years of Pensacola's rich history in March. As a result, the Pensacola Celebrity Chefs have again been invited to the James Beard House for an unprecedented third year in 2013.
Visit Pensacola, with the support from current agency of record EW Bullock, has leveraged its Pensacola Celebrity Chefs initiative, formed in 2008, to promote the Pensacola Bay Area's rich culinary offerings, including the freshest Gulf Coast seafood, and other attractions beyond the beach. These efforts continue to generate national media interest, community involvement and ongoing social media engagement.
The 2012 Flagler is Visit Pensacola's nineteenth statewide tourism marketing award since 2002.
For more information about the Pensacola Bay Area or to request a visitor guide, call Visit Pensacola at (800) 874-1234 or (850) 434-1234 or go online to www.VisitPensacola.com.