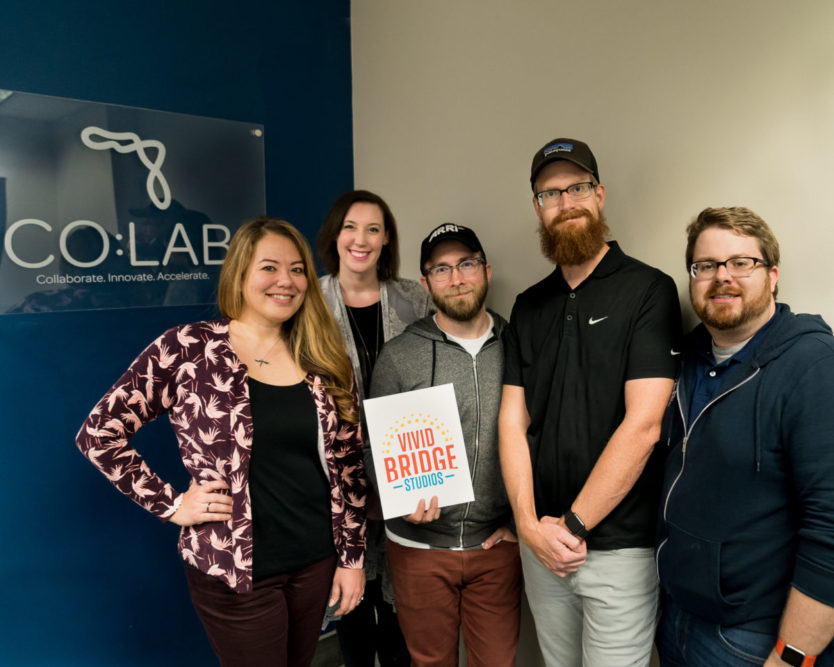 Vivid Bridge Studios is the bold adventure of five caffeinated people driven to join the exciting entrepreneurial spirit in Downtown Pensacola.
Each hailing from their own freelance businesses, owners of MurphyWerx Productions, Doug Stanford Post + Production, Christine York Creative and Jon Deckert Stills + Motion partnered to form a full video production company.
Vivid Bridge is co-founded by Cheryl Murphy and Christine York, who, after working together on several large-scale projects over the last year, including The Bluffs promotional video and photography for FloridaWest EDA, found the need for a full service, script-to-screen video production company in Pensacola to be apparent.
Video production is a fast growing market and it is the new "must have" for any business. CISCO found that online videos will make up over 81% of all consumer internet traffic by 2020. Aberdeen reports companies who utilize video increase total company revenue at a 50% greater rate than companies who aren't utilizing video.
"It is difficult to argue against hard data supporting the impact video has on a company's growth. Now that most businesses are on board with a website, now is the time to tell the story behind the scenes. Consumers want to know the purpose of a company, product or service and they want to hear the results from actual clients." said Cheryl Murphy.
Vivid Bridge Studios is located in Downtown Pensacola, at the corner of West Garden and Devilliers streets in the Co:Lab space, a program of FloridaWest, supported by Pensacola State College. Check out Promo Reel.
View recently completed projects by visiting the Vivid Bridge website and by following them on Facebook, Instagram, Vimeo, and Twitter.