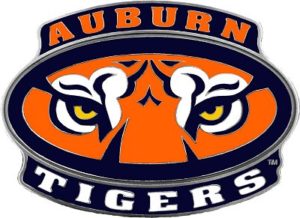 For many Auburn football fans in Northwest Florida, a ticket to the VIZIO BCS National Championship may be a popular item on wish lists this holiday season. Between now and the National Championship game on Jan. 6, 2014, thousands of tickets will be listed on classifieds websites, offering buyers little protection from dishonest sellers. The Better Business Bureau serving Northwest Florida is warning consumers to be on the lookout for phony game tickets.
"The reason tickets are expensive is because they're hard to get and the chances of you getting lucky and finding a deal are slim. If an offer sounds much better than it should, such as someone selling tickets for much less than offered elsewhere, it's probably not on the level," says Norman Wright, president and CEO of the BBB serving Northwest Florida.
To help insure that you don't get ripped off buying event tickets, IN recommends the following:
* Tickets are printed on paper, not on chewing tobacco wrappers.
* You don't have to send a photo of your wife naked as identification for your ticket.
* Be careful buying tickets from someone on the street. Waffle House isn't Ticketmaster.
* Tickets should not cost for a number higher than you IQ.
* Be wary of any ticket package that includes instructions to bring a tent.