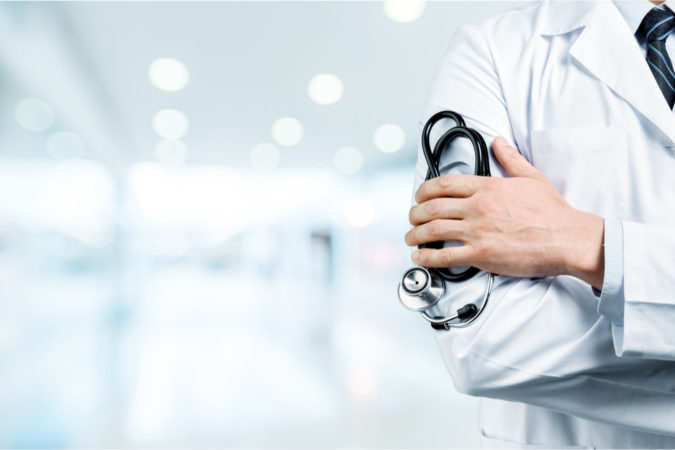 HCA Healthcare North Florida Division announced today the appointment of Gabe Bullaro, as Chief Executive Officer of HCA Florida West Hospital, effective April 4. In his new role, Bullaro will oversee the 515-bed acute care hospital in Pensacola, which has served the Northwest Florida community for nearly 40 years. Bullaro has more than a decade of experience in healthcare having served in various leadership roles at HCA Healthcare.
"Gabe is a leader of integrity with a strong commitment to fostering a culture of excellence in service and quality," said Richard Hammett, President, HCA Healthcare North Florida Division. "For the past five years, he has served in progressively expanding executive roles at Ocala Health, a 430-bed, two campus health system that has seen tremendous success and growth. I have every confidence he and the team at HCA Florida West Hospital will continue our company's legacy of caring like family for our colleagues, patients and our communities in the Northwest Florida for years to come."
Bullaro first joined Ocala Health as Chief Operating Officer where he led major hospital expansion projects including the addition of 114 beds, 20 ED bays, and six operating rooms. He also led the expansion of the Summerfield Freestanding ER by eight bays and the opening of the Maricamp Freestanding ER in August of 2019, one of the busiest and most successful Freestanding ERs in the North Florida Division. He most notably assisted in the establishment and certification of HCA Florida Ocala Hospital as a Comprehensive Stroke Center in 2019, now one of HCA Healthcare's largest stroke programs.
Bullaro currently serves as Chief Executive Officer of HCA Florida West Marion Hospital where he executed numerous strategic and operational initiatives resulting in the most successful years in the history of the hospital. His commitment to establishing a culture of service and quality has also garnered success as measured by the hospital's Leapfrog A rating, as well as top decile performance for Physician Place to Practice and near top quartile for Inpatient Experience. During his time as a Trustee of the College of Central Florida, he and the board worked to strengthen the workforce pipeline through expanding key Health Sciences programs.
"I look forward to working with the HCA Florida West Hospital team as we continue grow our services and attract and retain the best talent to serve the changing healthcare needs of our communities," said Gabe Bullaro, incoming CEO, HCA Florida West Hospital. "Our healthcare professionals here in the Florida Panhandle have cared for hundreds of thousands of individuals and families, creating healthier tomorrows with each healing moment. It is truly an honor to be a part of the HCA Florida Healthcare family and I look forward to what our teams will accomplish together at HCA Florida West Hospital."
Bullaro earned a bachelor's degree from Boston University and a Master's Degree in Business Administration from Duke University. In between his time at Boston and Duke University, Bullaro served as the Operations Officer for a U.S. Navy Helicopter Squadron flying relief missions in response to Hurricane Katrina and the 2004 tsunami in Indonesia.
###
About HCA Florida West Hospital
HCA Florida West Hospital, located in Pensacola, Florida is an acute care hospital that has proudly cared for Northwest Florida for more than 45 years. Our top priority is to exceed patient expectations with the highest quality and most compassionate team or healthcare professionals. Our fully accredited healthcare facility strives to provide state-of-the-art technologies and best practices in evidence-based care. Currently, our hospital campus includes the acute care hospital, an inpatient, CARF accredited rehabilitation facility and an Age Friendly designated mental health facility. In addition, we are also pleased to partner with the University of Central Florida to offer Graduate Medical Education Residency Programs. The area's first Accredited Chest Pain Center and Breast Imaging Center of Excellence, HCA Florida West Hospital is also the first hospital in the state of Florida to have earned Atrial Fibrillation with Electrophysiology Services Accreditation. In addition, West Florida Healthcare is an Advanced Primary Stroke Center. Affiliated with HCA Healthcare, the nation's leading provider of healthcare, HCA Florida West Hospital meets the community's healthcare needs in major services such as cardiology, cardiovascular surgery, oncology, orthopedics, pediatrics, robotic-assisted surgery, critical care, neurology/neurosurgery, emergency care, urology, behavioral health, gastroenterology, obstetrics, pulmonary, and rehabilitative medicine.
A