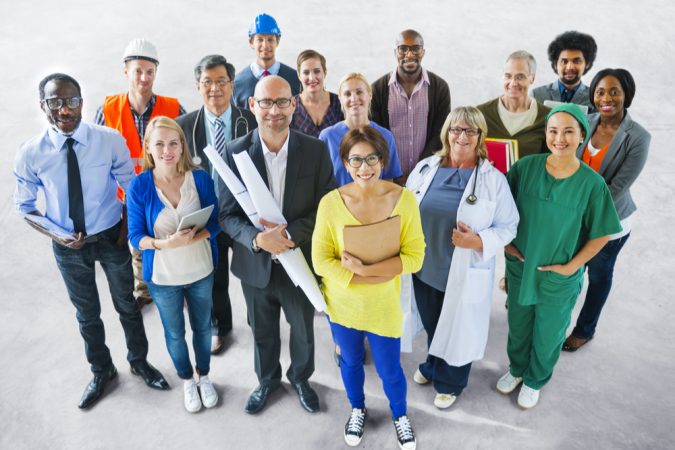 Inweekly has tried to find out what the community and stakeholders  told DPZ CoDesign that they wanted at Outlying Landing Field 8 (OLF-8).
DPZ sent neighborhood surveys to residents of  surrounding subdivisions and received 97 replies: Nature Trail 70, Bell Ridge Forest 12, Blackberry Ridge 3, The Residences at Nature Creek 0, Forage Estates 0, Brunson Meadows 0, Daniels Grove 12 and Rock Ridge 0.
What percentage of OLF-8 did they want planned for commercial development and employment initiative?
100%  9
90% 0
80% 10
70% 10
60% 9
50% 16
Total wanting 50% or more: 54 – 56%
Total wanting 70% or more: 29 – 30%
40% 4
30% 16
20% 7
10% 6
0% 10
Total wanting less than 30%: 23  – 24%
---
Notes from DPZ meeting with Navy Federal senior leaders:
INTERVIEW NOTES
• Overview by Navy Federal
NF has a footprint of 8,000 employees currently. Potential to build out to 10,000+. In light of COVID, they may change how they operate in the future. Unlikely to have 10,000+ in one given time. Their future outlook is being reconsidered with shift staggers, etc.
History: Over 50 years old. Proud to be serving military families. Expanded operations in 2003 in Pensacola. 8 buildings now.
Workforce very diverse in skills and functions. They are more than a contact center, but also a lending dept, and IT industry work.
Business has not slowed as a result of COVID.
Fortune top 100 Company. Largest financial sector in the County.
• OLF-8
Good community partners is their goal and supporting it financially. They are not driving this initiative.
Interested in supporting development and what is right for the community and what residents and workers here want.
Employees want a walkable community, more choice in housing, retail, dining, amenities and recreation.
Support job creation too and good to share resources. Very supportive of the idea of creating jobs. Property presents the potential for the community to attract firms outside of typical firms being recruited.
OLF-8 can be a future for the community that gives citizens what they desire,
must be aesthetically pleasing.
• Barriers and challenges recruiting people:
No huge barriers. Talent in IT is found outside the Pensacola community. They want to continue partnership with Escambia County. Hotbeds of talent are the communities themselves: vibrant places, such as Austin, TX.
Selling point is less congested way of living, escape of city life and more affordable way of living and lifestyle. Beautiful beaches.
Beulah: 1500-1600 reside in D1
• Other synergistic industries:
Key business partners that provide benefits to their employees: local hotels, restaurants with special offerings, hospitals (Baptist and Ascension Sacred Heart – great partnerships). They have many business travelers but not long term stays.
Most business traveler meetings with others happen in Washington DC such as IBM, Ascensure, etc…
Visitors inquire on child care centers near the campus.
Desire for more medical and professional services along the corridor.
Coop – internship with UWF. Cyber programs are new compared to other universities.
What types of employers, jobs programs can be attracted here?
Recruitment – types of users and opportunities.
Attract more businesses that support the IT sector in the community.
Not lots of residential options on the market now. Desire from locals is to preserve integrity of rural lifestyle. Employees moving for convenience.
Nature Trail citizen concerns: long term public safety. Will there be a new fire station? A public safety facility?
This is a military destination which is attractive for people, and military retirement. Population of veterans that have a lot of experience to offer companies.
Monumental strides in school and educational improvements.
• Other stakeholders:
◦ Healthcare, the next largest sector after the financial sector.
◦ Nature Trail Board – over 700 residents.
◦ Bellridge Community – where Comm. Bergosh resides.
◦ Scot Luth from an economic development perspective.
◦ Mark Faulkner of First Place Partners / Sacred Heart.
◦ Studer Institute.
◦ Cyber: Dr. Imman Alsheid (?)
◦ Developers:
1. The Dawson Group: Group that developed Southtowne and developing across the street. (https://thedawsoncompany.com/)
2. Ventures 69, building the Pathstone property, right of I-10 on 70 acres.
◦ Universities:
1. Dr Martha Sanders of UWF and their Haas Center
2. Pensacola State College.
• Ways to engage with Navy Federal employees:
◦ Leveraging internal communication channels – they can share with their executive team and connect to their internal site. They will engage the way other participants engage.
• Future outlook: 100-acre site ◦ Parking site permit
1. Status: still working on design, what can be dedicated to the future recreational area?
◦ Property of Frank Reeder
1. Status: No immediate plans for significant dev on this parcel along FR rd
2. Potential for additional access point to NF site, once infrastructure is in
place
◦ Building cert of occupancy just received.
---
Beulah Coalition
ATTENDEES
Bill Pearson (NF), Elizabeth Synder (NF), Jordan Conti (NF), Brandi Gomez (NF), Teresa Blackwell, John Kellas (Nature Trail resident), Terri Berry, John Fischer, Marina Khoury, Mike Weich, Travis Peterson, Brooke Fleming
• BC: ◦
Ongoing conversation and dialogue. They want people of Beulah to be heard. Not pushing any particular ideas, they want quality of place. Design something unique, and of Beulah.
Coalition – helped draft RFP. They have different groups represented from within Beulah.
How do they see themselves in contrast with the NW District 1 Advisory Committee (Bergosh) Committee?
OLF8 was not part of their NWDAC (original) purview
Survey took 10 months
TB stated: NWDAC seems biased specifically as to how they became involved in OLF8
Take (Bergosh) survey with a large grain of salt
• Other social community engagement groups:
The Beulah Scoop, closed group (2400 members) Beulah Community Forum – closed group
ECW OLF8 Research Group
ECW – County website.
Rural communities evolving to sub-urban.
Tree growth and forestland quickly disappeared.
Haphazard development unfortunate.
Do not blow the opportunity to sensibly redevelop the site.
OLF8, they cherish the view.
Landscape beautiful.
Small park on Mobile Highway.
Equestrian center, churches, wildlife game preserve, Perdido River. Love of nature and animals.
70s ranch is predominant character. Rough texture to the architecture. Family-oriented place.
• Issues: ◦
Need Elementary and High Schools
Amenities needed to support basic needs of families.
Traffic – Pre-Covid an issue, post-Covid, it will not be an issue. Some choke points in Beulah (ie: entries to NF)
Timing for new interchange: 7-10 years out.
Lack of facilities.
Unstable and aging infrastructureLack of walkability.
• Create Jobs:
1000 – 300 jobs provided by NF = 700 jobs.
Set up a meeting for end of August with BC again
Set up a meeting with neighborhood associations and business leaders.
---
Charrettes
What was the actual breakdown of charrette attendees:
Zip Code
Participants
32501
10
32502
9
32503
13
32504
2
32505
8
32506
3
32507
10
32514
13
32522
1
32526
106
Beulah
32533
22
32534
6
32535
2
205
Outside Escambia
31
Total
236