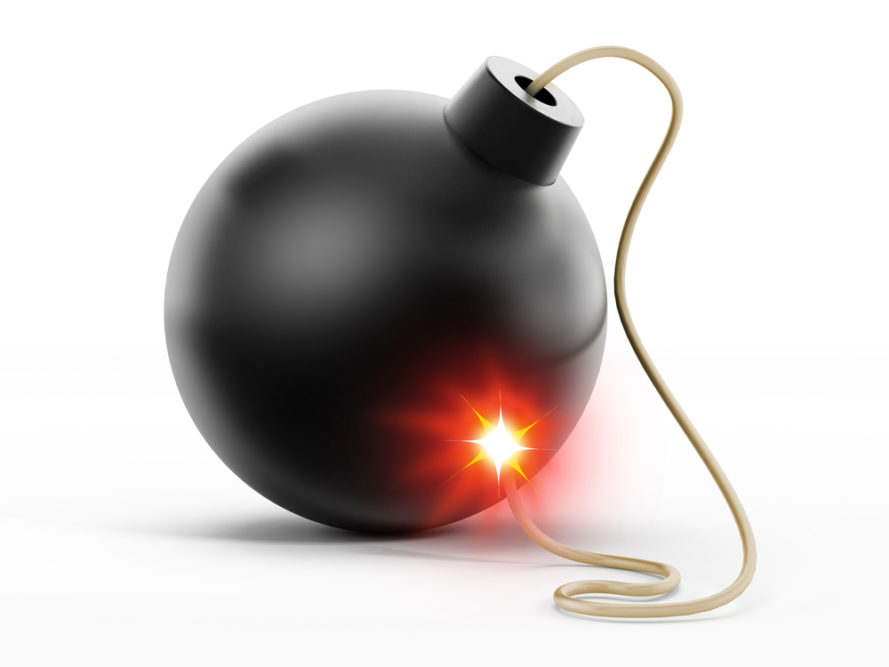 Quint Studer believes that the westside of Pensacola is a powder keg. He wants to see economic development in that part of town. It's why he tried to get Mayor Ashton Hayward and the Pensacola City Council to approve the UWF Center for Entrepreneurship last summer. It's why he wanted the Y built on site 8 at the maritime park.
What does the Pensacola Powder Keg look like?
This is how the City of Pensacola described the westside in its Westside Reaffirmation of Blight Report just two years ago:
Poor economic conditions
• High Poverty rate
Nearly 30% of total families in the Westside Neighborhoods have an income below the poverty level threshold compared to 13% for the City.
• Low Per Capita Income
Per capita income for the Westside CRA, at $16,714, is almost 58% of the citywide per capita income at $29,287.
• Low household income
Median household income for the Westside CRA ($25,724) is dramatically less than the City's median household income ($43,182).
• Low housing values
Median home value in the Westside CRA is 53% of citywide median household income.
High unemployment, low education
• 44.8% of those 16 years old and over are not in the labor force.
• 7.6% of those 25 years old and over have less than a 9th grade education.
Substantial number of deteriorated or deteriorating structures
• Approximately 50% of the structures in the Westside CRA are deteriorated to some degree.
• 39% of the citywide unsafe structures are found in the recommended Westside Neighborhoods Study Area.
• 65% of the housing units in the Westside Neighborhoods are over fifty years old (built in or before 1960).
Faulty Lot Layout in relation to size, adequacy, accessibility or usefulness
• Inadequate properties in relation to current land development codes.
• Over 15% of the Westside properties do not meet the minimum lot area requirements of the City of Pensacola Land Development Code.
• 18% of the citywide code violations were located in the Westside CRA.
Residential and Commercial vacancy rates higher in the area than in the remainder of the municipality
• More than 22% of the properties in the Westside CRA Area are vacant. In comparison, only 10% of the total citywide properties are vacant.
• Almost 12% of the Study Area's total acreage consists of vacant parcels; while only 7% of the City's total land area is vacant.
Incidence of crime higher in the area than in the remainder of the municipality
• 16% of the total offenses reported in the City occurred within the Westside CRA.
Diversity of ownership or defective or unusual conditions of title
• 30% of Westside CRA individual properties are held by deed to multiple owners. Several have unusual conditions of title, including estate and life estates.
Governmentally owned property with adverse environmental conditions
• American Creosote Works Inc. site, an abandoned EPA designated Superfund site, is located in the recommended Westside CRA Area.
Read report.