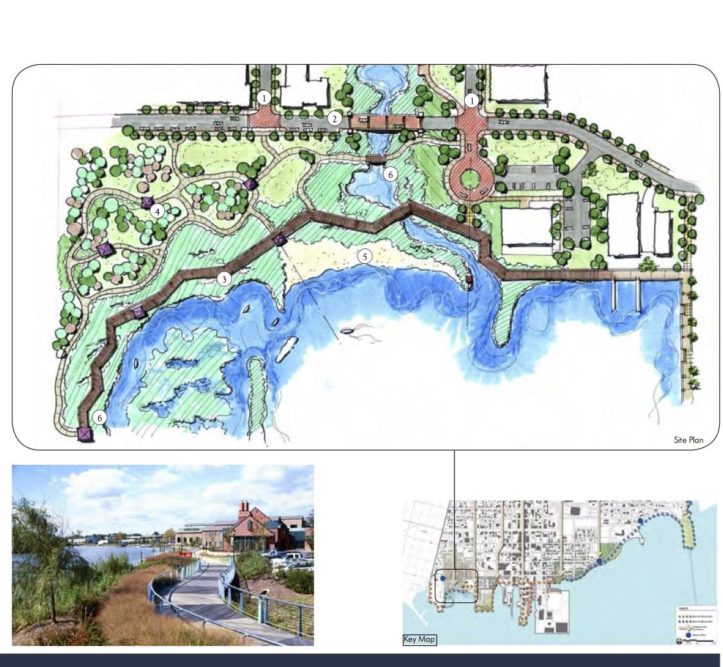 The city of Pensacola has an opportunity to "activate" its waterfront at Bruce Beach if the Pensacola City Council agrees with Mayor Hayward and will terminate the lease with the Florida Fish and Wildlife Commission.
The elements of the fish hatchery plan that excited the African-American community were the four historical markers. The Pensacola City Council could agree to pay for them, which cost $2,000 each, and commit to install them after the public area is developed.
If Pensacola City Council can get the Bayview Community Center back to its original budget of $6.05 million, a portion of the $4-million savings could be used to develop the beach into a public park with areas to launch kayaks, paddle boards and other non-motorized crafts.  A pedestrian walkway could be constructed that would connect the beach with the rest of the Pensacola Baywalk.
The city has said it has a grant in the work – if it truly exists then the grant would help offset the cost for the . The markers could be installed along the walkway.
If the city council acts promptly, the Bruce Beach public park could be completed by the fall of 2019, if not sooner.
The northern part of the city-owned property should follow the CRA 2010 development plan, which called private development of medium- and high-density, mixed-use buildings. The city should issue an RFP this summer.
---