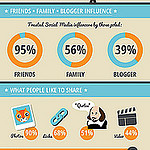 According to SocialToaster Super Fans, it was President Barack Obama.
Social marketing platform SocialToaster recently conducted a survey of 3,000 Super Fans and asked them to rank the most influential people online.
In order of influence, the results are:
· Barack Obama (50%)
· Justin Bieber (38.2%)
· Lady Gaga (35.3%)
· Ashton Kutcher (32.4%)
· Anderson Cooper (26.5%)
Madonna and Mitt Romney came in last.