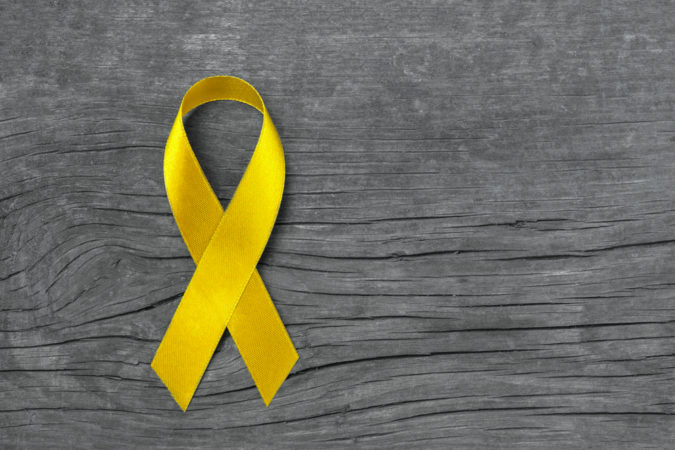 PENSACOLA—Last month, the eighth annual AHERO Warrior Hook-Up Pensacola Beach was held to bring together veterans with patriotic members of local communities and provide a relaxed atmosphere that would help the physical and psychological wounds of war and military service.
In an interview with me, retired Marine Lt. Col. Dave Glassman described the event: "Wounded, injured and disabled veterans travel from all over the country to join our local veterans and citizens for a fun-filled, therapeutic, extended weekend on Pensacola Beach."
The suicide rate for military and veterans has climbed to 20-22 occurring daily, which has put the yearly average over 8,000.
At this year's event, volunteer Tristessa Osborne started a testimonial journal at this year's AHERO Warrior Hook-Up in which the participants shared their struggles with PTSD and other health issues. With the permission of those who transcribed their struggles, Tristessa shared the journal with me.
In recognition of Suicide Awareness Month, I'm publishing on the blog throughout today some of the entries and have set it up so readers can comment and maybe add to the story.
If you or someone you know is in an emergency, call The National Suicide Prevention Lifeline at 800-273-TALK (8255) or call 911 immediately.
For more on AHERO, visit here.
---
Anonymous: "September 2004, I killed myself more times than I can count. I've stared dot the barrel of my M-4 and pulled the trigger. I've pulled the primary and secondary safety pins on grenades while slowly feathering the spoon waiting for the primer to pop. There isn't a day that goes by that I don't contemplate suicide. What AHERO does for guys like me, a chance to fellowship with other veterans. AHERO gives us a weekend, a day, a few hours to breathe. Thank you."