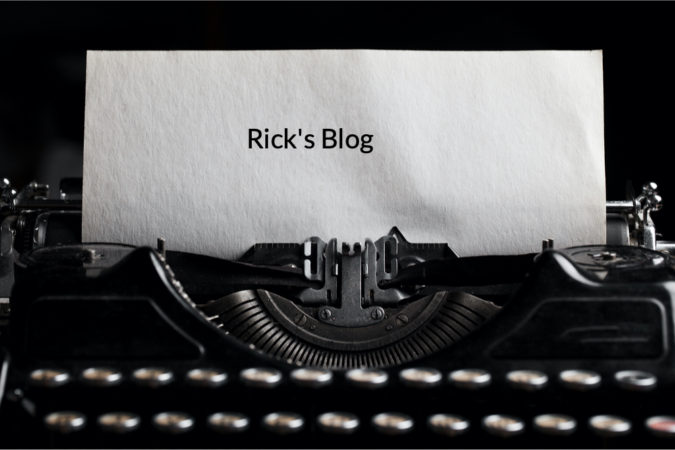 As of 7 p.m. Friday, March 27:
Florida has 3,198 total positive cases. Seventeen more people have died who tested positive for COVID-19 in Broward, Dade, Hillsborough, Lee, Orange, Palm Beach, St. Johns and St. Lucie counties.
In Escambia County, our positive cases have nearly doubled since 11 a.m. Wednesday. We've passed Okaloosa County for the most cases in northwest Florida. Fortunately, we've had no deaths here. However, the death count in Florida has more than doubled in three days.
| | | | | |
| --- | --- | --- | --- | --- |
| | 3/25/20 | 3/27/20 | | |
| | 11 a.m. | 12 p.m. | Increase | |
| Total Cases | 1682 | 3198 | 1516 | 90.13% |
| Florida Residents | 1583 | 3054 | 1471 | 92.92% |
| Non-Fla. | 99 | 144 | 45 | 45.45% |
| Deaths | 22 | 46 | 24 | 109.09% |
| | | | | |
| Escambia | 14 | 27 | 13 | 92.86% |
| Okaloosa | 16 | 21 | 5 | 31.25% |
| Santa Rosa | 7 | 13 | 6 | 85.71% |
| | | | | |
| Broward | 355 | 612 | 257 | 72.39% |
---
Two days ago, Inweekly asked Baptist for their testing statistics. The health care system released them in a update at 3:53 p.m. Friday:
"We have two COVID-19 positive patients in our care at Gulf Breeze Hospital and two COVID-19 positive patients in our care at Baptist Hospital. We are following all CDC protocols to ensure the safety of our patients and team members.
"As of 7 a.m. today, we have collected 260 samples outside of our hospitals. Of these samples taken, 116 have resulted negative; 6 have resulted positive; and 138 results are pending. We expect to join other area providers in jointly reporting testing data soon to provide the community with an accurate accounting of COVID-19 cases in the area."
---
Yesterday, Escambia County reported that local hospitals and drive-thru testing facilities have collected 2,160 samples since March 5 through March 26.
These sample are those who have shown symptoms and were approved for the testing about the screening process.
We've been told that to-date 7% have come back positive so we could have as many as 151 cases after all the test results come back if that percentage holds up. But we know until we get the results.
We won't know the true spread of the virus in Escambia County until everyone can be tested.
---
Christine Sexton of The News Service of Florida reports about the backlog of tests, which we have reported:
State Surgeon General Scott Rivkees, the secretary of the Florida Department of Health, said a "backlog" at one of the state's largest testing partners is responsible for a recent spike in the number of COVID-19 cases.
Quest Diagnostics, Rivkees said, sent more than 4,000 patient test results to the state Wednesday night, causing a 25 percent spike Thursday over the day before in the number of positive cases reported. As of Thursday night, 2,484 positive cases had been reported. The spike continued into Friday as the Department of Health said 2,900 residents or visitors had tested positive for COVID-19.
"They got caught up in the backlog in their laboratory," Rivkees said of the 4,000 patient results the state received Wednesday night. "They typically send us results from 1,200 to 2,000 patients a day. So that's what that spike represents."
Quest Diagnostics has testing sites across the state, and Rivkees didn't comment on which laboratory had the backlog. Quest Diagnostics in Tampa had tested 7,552 people, according to Thursday data.
Rivkees made the rermarks on a conference call with some of the state's long-term care providers. Quest Diagnostics' corporate communications department did not immediately answer questions about the backlog and why it occurred.
Shortly after Rivkees' remarks, the state sent an advisory to all so-called CLIA laboratories advising them of regulations requiring the prompt reporting of the information and penalties, including $500 fines, for not complying with the rules. CLIA — or the Clinical Laboratory Improvement Amendments of 1988 — set federal standards for all U.S. facilities or sites that test human specimens for health assessments or to diagnose, prevent or treat diseases.
"Please be advised that strict compliance with this rule is of the utmost importance during this public health emergency.," the state Agency for Health Care Administration said in the advisory. "Any gaps or delays in reporting time hinder efficient emergency response and resource allocation. The Department (of Health) trusts you, the CLIA-certified facility, to meet your obligation to report immediately during this pandemic."
---
Partial Payment Plan for 2019 Property Taxes
Scott Lunsford, Escambia County Tax Collector, reminds taxpayers there is help for those who may need to make partial payment on their 2019 real estate and tangible property taxes.
If a property owner decides to make partial payments, the following information applies:
Property owner must submit an application (found on the back of the tax bill and on our website) with initial partial payment.
A $10 processing fee is deducted from each partial payment per statute.
Partial payments are accepted for current year taxes only.
No discount allowed for partial payments.
Partial payments will not be accepted after April 15, and any remaining balance as of April 16 is delinquent and subject to all applicable penalties and fees.
COVID-19 UPDATE: While our lobbies and call center are closed, our payment center is available at all times at EscambiaTaxCollector.com. Customers are encouraged to pay online by eCheck where there is never an extra fee or by mail. At this time, our drive thru lanes are available for pick up of completed transactions only.
Taxpayers with specific questions can email ectc@EscambiaTaxCollector.com or visit EscambiaTaxCollector.com and join the phone queue. Calls are returned in the order in which they were received. Calls will be from a 438 County exchange or a 595 State exchange.
Our online services at EscambiaTaxCollector.com allow customers to check the status of property taxes, pay online, print a receipt, search records, renew vehicle and vessel registrations and many other services.
---
County Provides Mobile Hand-Washing Stations to Homeless Centers Amid Coronavirus
Escambia County Neighborhood and Human Services staff have placed mobile hand-washing stations at Waterfront Rescue Mission, 380 W. Herman St., and the Alfred Washburn Center, 31 Murphy Lane through utilization of Community Development Block Grant funding.
The hand-washing stations have been placed in strategic areas surrounding the buildings to allow homeless individuals to practice good hygiene and hand-washing techniques.
Waterfront Mission is currently open and providing limited day services, walk up lunch, and limited overnight stay for men. The Alfred Washburn Center is also open and providing to-go meals, showers and laundry facilities for homeless individuals. Find more information about these agencies online at www.waterfrontmission.org and www.alfredwashburn.org.