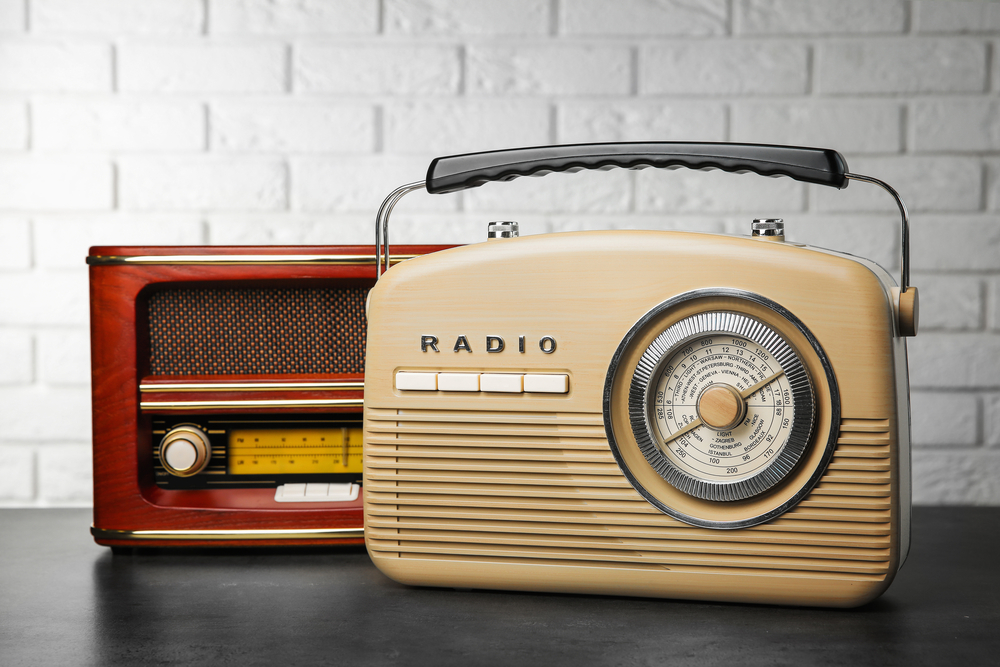 State Rep. Mike Hill has been upset that he didn't get credit for the Florida House State Affairs Committee approving the naming of the new Pensacola Bay bridge for General Chappie James. He has attacked Rep. Alex Andrade, who amended the committee bill to include the name designation, accusing Andrade of "stolen valor" on social media.
Last week, Hill went on NewsRadio 1620 and claimed that he didn't know the committee bill–known as "the train"– was on the agenda of the State Affairs committee. He said of the amendment, "At that State Affairs Committee, it was done without my knowledge until I read about it in the press."
"When that committee met, that is when Alex amended it onto the train," said the lawmaker. "I very easily could have done the same thing at the same time had I known that I could have been at that committee to do so, but I wasn't present. I didn't know that was going to happen."
Andrade went on the air the following day and disputed Hill's story.
"I am baffled that in his fifth session in the legislature in Tallahassee, Rep. Hill still did not know or understand how amendments work," said Andrade, who is serving the second year of his first term.
"Listen, that's one of the many reasons people just don't take Rep. Hill seriously over here. That crosses the political spectrum from conservative Republicans to moderate Republicans."
Andrade said Hill's bill to name the bridge was "languishing." The committee bill for road designations had been identified for several weeks, and the meeting was publicly noticed. That was "the one and only time you could amend it on to House Bill 391," according to Andrade.
"I gave my word to the four municipalities that when they voted on what they wanted the bridge name to be, I would run the bill, and I made that commitment," said Andrade.
"Rep. Hill just raced to beat me to it knowing that I had a bill prepared to file. I'm always going to do what's right by my constituents. I'm not ever going to let my ego get in the way. I was keeping my word, and I was making sure that this amendment got on the correct bill so that it could actually pass, and General James to be honored in the way that the four municipalities asked me to honor him. It's as simple as that."
Andrade has been surprised by Hill's attacks.
"This is only my second session, and I want to see conservative causes and the conservative movement move forward, and I don't care about the credit," he said.
"I am a little bit more stunned that Rep. Hill says that now he doesn't care about who gets the credit because he accused me of being a thief in the night and also made the egregious claim that somehow me making sure this bridge actually got changed was somehow stolen valor. "
Andrade continued, "That's a criminal act he accused me of. So I'm glad that now he's saying that he's putting his ego aside, but to accuse me of stolen valor and theft because I simply understand this process more than he does, it's disheartening, and it's unfortunate."
According to Andrade, Hill has been telling people that Andrade didn't want to name the bridge for General James.
"It's improper to change the name of a facility, especially a $500 million facility, if the municipalities touching that facility haven't actually said that's what they want the name of that bridge facility to be," explained Andrade. "So I said last year, I would not be supporting that until both cities, Gulf Breeze and Pensacola, and those counties, Santa Rosa County and Escambia, voted in support of that bridge name change. The second they all four did that, I gave up one of my six bill slots, and I committed to doing that."
Last summer, Hill and Andrade both submitting bills to name the bridge to the Bill Drafting office.
"If two members submit similar bill drafting language, Bill Drafting will notify both members and ask without naming names if you want to release your name to that other member," he told the radio audience. "I agreed to release my name so that we could have a discussion, and Mike refused."
Andrade continued, "I'm not exactly sure why Mike keeps saying that I refused to change the name of this bridge. And this is unfortunate for Escambia County… I just unfortunately understand this process more than he does."
Because Hill was the first to file the general bill, Andrade was barred from completing the process of submitting his bill.
"Mike was notified that I had this in Bill Drafting, and he raised the file, the general bill itself, so that I was barred from filing it," said Andrade.
"I'm glad that now he's willing to say he's putting his ego aside. I'm just glad that General James, the first black four-star general in America, born in Pensacola, Tuskegee airman, is getting honored the way that the two cities in two counties asked me to honor him."
---
The question that should have been asked of Rep. Hill was: "Where were you when the State Affairs Committee met?"
Hill doesn't have a lot of visitors in Tallahassee. He has few committee assignments. What wasn't he keeping up with the status of his bill?