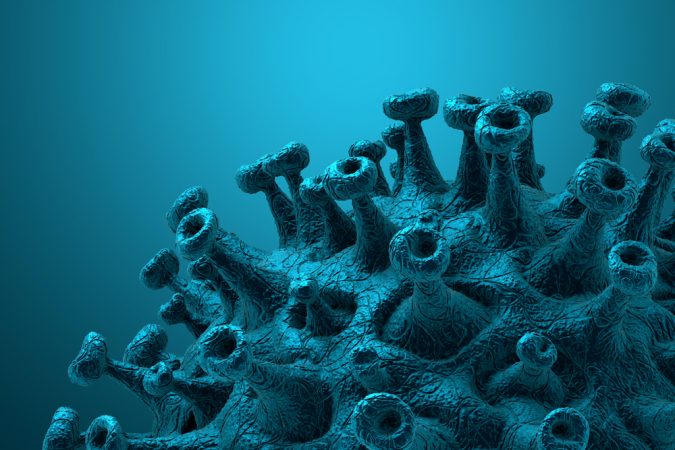 COVID-19 hospitalizations remain high in Escambia County; most are not vaccinated
PENSACOLA, Fla. (Aug. 27, 2021) — The numbers of COVID-19 patients hospitalized at Ascension Sacred Heart Pensacola remains at record-high levels.
The number of hospitalized patients fluctuates frequently, so any individual data points are only a moment-in-time snapshot. But here are a few key statistics for today, Aug. 27:
There are a total of 150 patients hospitalized with COVID-19 at Ascension Sacred Heart Pensacola. The number of hospitalized patients with COVID-19 one week ago was 153.
In addition, there are nine pediatric patients in the Studer Family Children's Hospital.
Today's number of patients hospitalized with COVID-19 is much higher than the hospital's previous peak of COVID-19 patients that occurred in January 2021.
The current number of 150 is nine times higher than what it was on July 4, shortly before the current surge of COVID began in Northwest Florida. On July 4, the hospital had 17 patients hospitalized with COVID-19.
Approximately 93 percent of the hospital's patients hospitalized with COVID-19 are unvaccinated.
Of all COVID-19 patients coming to Ascension Sacred Heart for care, including visits to the Emergency Department, more than half are under age 50.
Overall, the infection rate in the Pensacola area is very high. COVID-19 testing conducted in Pensacola by Ascension Medical Group Sacred Heart this week found that approximately 35 percent of those tested were found to have COVID-19. That is 2.5 times higher than what Ascension Medical Group recorded on average last year.
Pediatric infections appear to be on the rise. On Thursday, Ascension Medical Group's drive-thru testing center off Bayou Boulevard tested 505 people. Among the individuals whose tests confirmed the presence of COVID-19, 41 percent were under the age of 18.
In Escambia County, only 49 percent of individuals 18 and older have been fully vaccinated compared to the national average of 63 percent, according to the New York Times. In Santa Rosa County, only 45 percent of those 18 and older are fully vaccinated. By comparison, the number of those 65 and older who are fully vaccinated is much higher – 79 percent.
"Our healthcare workers need the community's support to stop this surge," said Dawn Rudolph, president of Ascension Sacred Heart Pensacola. "The best tools we have available to stop COVID-19 are wearing masks in public indoor spaces, social distancing, and, most important, getting the vaccine."
Everyone in our community plays a critical role in keeping us safe from this virus. Ascension Sacred Heart urges anyone 12 and older to get vaccinated now to protect themselves, their loved ones, and our community against COVID-19. The vaccines are safe and effective, and the evidence is clear that the benefits of being vaccinated far outweigh any identified risks or side effects.
BAPTIST
Baptist Health Care COVID-19 Update #47 – Hospitalizations at highest since pandemic began
 Aug. 27, 2021
Baptist Health Care President and CEO Mark Faulkner said in his video released Aug. 27, the number of COVID-19 hospitalizations is the highest it has been since the pandemic began in March 2020. This is true at Baptist hospitals as well. The great majority of hospitalized patients, those receiving critical care, those requiring ventilators and those who have died are unvaccinated.
The video can be viewed at ebaptisthealthcare.org.
Vaccinations have been shown to prevent or lessen the severity of COVID-19, including the risk of death. The Pfizer vaccine now has full FDA approval for individuals age 16 and up. The vaccine continues to be available under emergency use authorization (EUA) for children ages 12 – 15 and as a third dose in certain immunocompromised individuals.
Baptist Health Care encourages everyone to get the COVID-19 vaccine as soon as possible to protect themselves, their loved ones and their community. Visit floridahealth.gov for a nearby vaccine location.
Because masking is also an important tool in preventing the spread of COVID-19, Baptist Health Care likewise encourages everyone to wear a mask while indoors and to practice other infection prevention protocols as outlined at cdc.gov.
In his community update, Faulkner also spoke of the unrelenting stress the pandemic has placed on health care workers. "Our team is incredible, but they are not invincible," he said. The teams at Baptist Health Care greatly appreciate the outpouring of prayers and kind messages they have received from the public. Faulkner encourages the community to continue sending messages of support viabaptisthealthcarefoundation.org.