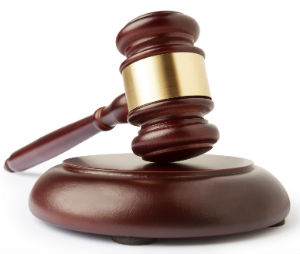 Pensacola City Councilman Charles Bare ended Tuesday morning center-dais in his newly-won president's seat, but he began it addressing his peers on council from the public lectern.
"I think sometimes we forget what it's like to stand down here," Bare said, before making a case for his presidency — touting civic efforts and municipal training — and asking his fellow council members for their vote.
Bare eventually won the presidency, but not before a run-off with current-president Andy Terhaar and what Councilman P.C. Wu described as "an agonizing decision to come to." Prior to selecting their president, several council members noted reservations due to Bare's "adversarial" relationship with city administration.
For his part, Bare assured the council he would try to work with the administration, but also talked about the importance of council growing its own staff and the president's responsibility of working with its current staff of one "to keep that person from being eaten alive in city hall."
Councilwoman Sherri Myers, who nominated Bare, said the councilman was "highly qualified to serve" and spoke in favor of rotating members in the president's seat. And Councilman Gerald Wingate talked about how he'd "seen him mature over the years." But other votes were harder to come by, particularly Wu's vote — the vote that ended up giving Bare the five he needed to clinch the presidency.
Councilman Wu originally voted for Terhaar. He didn't jump — nay, slump — into Bare's column until just before the runoff vote, after Wingate requested time for "a little more politicking."
Wingate reiterated how Bare had taken the initiative to participate in educational opportunities offered by the League of Cities. Myers again stressed the need to rotate presidents.
"It's interesting when you get your mind changed," Wu said before the vote, explaining he could not overlook "the facts" of Bare's municipal involvement. "I have to go with the facts."
Wu went on to explain how he felt more aligned with Terhaar, citing a "mutual feeling" in regard to sharing a general vision for the city, but said he felt he had to vote for Bare even though no such sentiment existed between the two councilmen.
"Councilman Bare, I probably shouldn't say this, because I'm a politician, doesn't care for me very much," Wu explained.
After Bare took the president's seat three other council members — Wu, Councilwoman Jewell Cannada-Wynn, Vice President Larry B. Johnson — withdrew from their names from consideration for vice president. For that seat, Wingate faced off against Councilman Brian Spencer.
Spencer won the VP seat in one round of voting. He told the council he would "be there to help facilitate the smooth operation of this body."