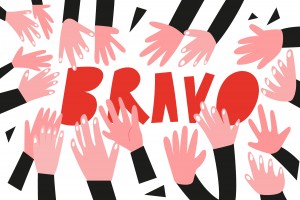 Last week at The Arc of Florida Convention, Belle Bear and our Arc Gateway were honored.
Belle was the recipient of the Ray Watson Brotherhood Memorial Award for volunteering her time and expertise in addressing and pursuing advocacy issues on all levels for persons with intellectual and developmental disabilities.
For over a decade, she has been the driving force that has helped raise over $1 million dollars to assist children and adults with intellectual and developmental disabilities. Belle has tirelessly advocated on their behalf and never misses an opportunity to speak about her local chapter, The Arc Gateway
The Arc Gateway was the recipient of the Local Arc Chapter of the Year for outstanding efforts to maintain and build programs of excellence while demonstrating significant improvement in services, as well as contributing to the overall Arc mission and work.
Their programs are known for quality care as their staff works diligently with families to meet every individual need. The Arc Gateway's efforts to provide post-secondary education with the PALS program at Pensacola State College has garnered a lot of attention in the state legislature in hopes to be a model for other agencies. In addition to employment efforts in our local community, The Arc Gateway has also assisted several chapters among the state in placing over 90 individuals at community based work sites, where they all earned minimum wage or over.
In the fall of 2014, Florida State Senate President Don Gaetz announced an appropriation of $2 million in recurring state funding to The Arc Gateway PALS program to pursue further dreams of education and employment, while also crediting Belle as "an irresistible force of nature for good things in this community."
"It is always wonderful when the right people are recognized," says Pat Young, The Arc of Florida President. "Belle Bear gives so much to Arc and this community and Missy Rogers with The Arc Gateway has made sure they made good use of the support from the Legislature and the people in this community. We are fortunate to have both here."