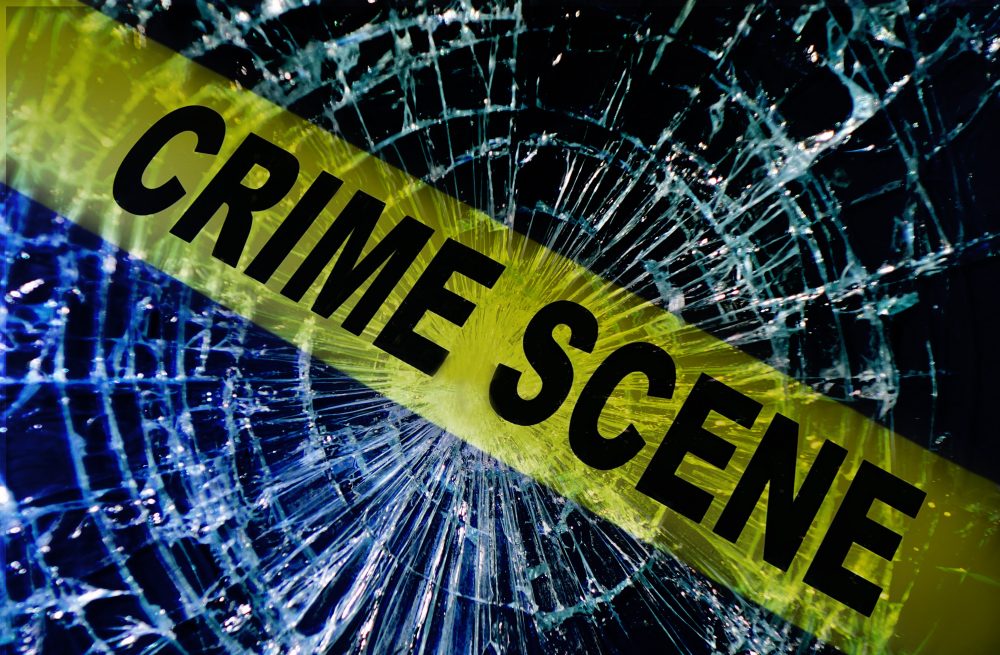 The Sarasota Herald Tribune opened the day with an article on Patrick cyberstalking his ex-wife and in-laws, "Suspect in slaying of Pensacola couple haunted Sarasota family."
Gonzalez met Katie Herkel when she was a student at the University of West Florida, whose main campus is just outside the city limits of Pensacola. Patrick Richmond Poff married Katie, age 18, on Feb. 19, 1999. In July 2000, the couple changed their names to Gonzalez. Two years later they divorced. The couple had a daughter Bella. When Patrick failed to pay child support, Katie won sole custody and moved home to Sarasota.
Gonzalez harassed the wife and her parents, calling them every few months, according to the article. The Herald Tribune reported Patrick used MySpace to further harass the Herkels. He wrote threatening messages on the web page seeking help in regaining visitation rights to Bella.
"ATTENTION: ANYONE THAT KNOWS JENNIFER HERKEL, WILLIAM OR REBECCA HERKEL, KATIE HERKEL GONZALEZ, OR HAS HEARD OF BILL'S MOBILE HOME REPAIR IN SARASOTA FLORIDA….My name is (Leonard) Patrick Gonzalez. I have opened this account in an attempt to communicate with my daughter, Mary Isabella Gonzalez (Bella). Today (04/19/2009) she turned 8 years old. She was taken from me, against my will several years ago, and I miss her very much. I have made many numerous attempts to be a part of my daughter's life, but they have kept her from me…. for NO GOOD REASON!!! My wife and I have six wonderful children at home, but my heart and life is so incomplete without Bella. I WILL REWARD ANYONE WHO CAN HELP ME GET IN TOUCH WITH HER. YOU CAN EMAIL ME AT BellasDAD55@yahoo.com, or ProjectFIGHTBACK@yahoo.com I LOOK FORWARD TO SEEING YOU AGAIN. I LOVE YOU, BELLA! ~Daddy"
In other posts, Patrick named her parents and gave their address and telephone number. To add credibility to his Myspace page, Gonzalez cut and pasted from various web sites photographs of Sarasota business leaders and politicians, including former Sarasota Mayor Lou Ann Palmer, and set them up as online "friends." He created a fake message from Palmer to him saying that she would e-mail a lawyer's name and phone number for help and "Please feel free to call my private line once you have spoken with him to let me know how things are looking."
---
At 6 a.m. before she appeared on ABC's Good Morning America, Ashley held a press conference. Spencer has prepared another written statement.
"Again, we would like to thank all law enforcement agencies, the community, our family and friends. We are relieved that the people involved in this crime have been apprehended, and we are certain that justice will be served.
The events that have unfolded in the last week, in the last couple of days, have devastated our family. As you know, our Mom and Dad were loving, caring, giving people. They have simply been taken from our lives too soon.
Mom and Dad devoted their lives, in a large part, to educating others about children with special needs. While many say the children were blessed to have my Mom and Dad, Mom and Dad would tell you if they could, that they were the ones most blessed. They wanted to be the voice for children without a voice, they wanted to give these children a chance, and they wanted to give them a childhood. But it did not stop with children. Many friends will tell you that Mom and Dad were willing to help others who needed it. An example of this is their kindness to friends who recently lost their home in foreclosure. Mom and Dad gave them a home for their family until they could get back on their feet. There are many, many examples of this kind of generosity.
We have lost two people who were truly trying to make the world a better place, one person at a time. The family plans to continue their legacy in the community, as that is what they taught us to do.
The Billings children are coping well. We have an incredible family and we are more than capable of carrying through with the plan our parents have in place. As a result of the overwhelming support and outpouring of generosity from all over the country, we are establishing a trust for the nine younger Billings children. We are so grateful for this extraordinary kindness and will announce the details regarding the trust as soon as they become available.
Again, we would like to express our deep, heartfelt thanks to this community, and to all that have kept us in your prayers. We will need them more than ever in the coming weeks.
Though nothing will ever take away the pain of this horrible tragedy, the love, prayers and support have helped us as we grieve. We know that Mom and Dad are looking down upon us from heaven. We will continue to draw upon the memory of their warmth, compassion, love and strength as we continue through these difficult days. And, we know that they will be by our side every step of the way."
On the show, Ashley said, "I just can't believe that there's people in the world who are capable of this type of hate. This is just unimaginable."
---
The ECSO announced a noon press conference to name an additional person of interest in the case. The conference room was packed. Newsweek and People magazines added reporters to the mix. The conference was televised live nationwide.
Morgan announced the latest person of interest, Pamela Laverne Long, age 48. She had several aliases, including Pamela Wiggins, Pamela Malden, Pamela Long Link and Pamela Laverne Long Coco. He was concerned that she had had no contact with the Sheriff's Office for 48 hours. Morgan asked the public to help locate her.
"Our intent is not to harass Ms. Long," said Morgan. "We need to speak to Ms. Long," She was described as well known in the Gulf Breeze area and as realtor who rented property to one of the persons charged with murder in the case.
"She has not provided us any information. That is why we want to speak with her," the Sheriff says. He said she was wanted as a witness, not as a murder suspect.
Reporters asked about the camera surveillance system at the Billings residence. Morgan believed it was someone's job to disable the security system at the Billings' compound, but that didn't happen.
"Why was this system left on in an otherwise perfectly executed murder?" he said. "There may have been someone in this case whose very duty was to disable the security system. Obviously there is an eighth or ninth person."
Morgan ended the press conference with a question from a reporter who wanted comment on suspect Leonard Patrick Gonzalez Jr.'s request to be released without bond.
"And people in hell want ice water," Morgan said.
---
Within twenty minutes of the announcement, Investigator Tama Barber received a tip that Pam Long was at Pine Forest Realtors answering phones. A patrol deputy was dispatched and discovered she wasn't the Pam Long involved in this case.
Pam Coco, the owner of the computer store Technologies for Tomorrow, had a television crew pull up in front of her house in east Pensacola. She sent them away.
The owner of the real estate development company PMG Group, Pamela Marie Long, received a slew of phone calls from friends and "Inside Edition."
Maddison, Aiken and Roy finally issued an announcement that Long's married name is now Wiggins to end the confusion in hopes of clarifying who was the person in question.
---
At 1:10 p.m. attorney Charles Wiggins called the sheriff's office to tell the investigators that he was aware that they were looking for his client, Pamela Wiggins, and he wished to arrange for Ms. Wiggins to turn herself in.
Before Barber returned the call, the Orange Beach, Ala. Police Department called. Timothy Powell had called the OBPD and reported that Pam Wiggins is on a boat at The Wharf in Orange Beach, Ala. They believed the boat possibly belongs to Leonard Gonzalez, Jr. and the dock master advised that the people on the boat, "The Classy Lady," had requested a mechanic to assist them in getting the boat started.
Tyree and Ward arrived at the dock at 1:40 p.m. saw the red 2005 Chevy Van belonging to Pam Wiggins in the parking lot. Wiggins is sitting on her 47-foot yacht along with her husband, Hugh Wiggins. Sgt Nesmith arrived a few minutes later and went with the OBPD to the yacht.
Timothy Powell's wife had told him about the press conference regarding Pamela Long. Powell knew that she was at the dock because he had gotten a phone message that morning that she wanted him to help get her boat started. The name the caller used was Long.
When Powell called the marina to find out who owned the boat, he was told "Dr. Patrick Gonzalez," which was the name on the lease agreement for the slip. Powell had tried to call the ECSO but couldn't get through so he called the OBPD. When he saw Pam and Hugh Wiggins walking on the pier in his direction, he ducked into a nearby boat that he was working on.
While Powell was waiting for law enforcement to arrive, his cell phone rang. It displayed an 850 area code so he answered thinking it was the ECSO. It was Hugh Wiggins who proceeded to talk to him about fixing his battery problem.
Powell was in a nearby boat, walked out and waved at Wiggins. They hung up and Powell walked over to "The Classy Lady."
"I noticed he was very nervous and very cautious looking down the docks," said Powell told who Hugh that he would come back after lunch. "I was trying to buy time to get back to you guys."
When confronted by Nesmith, the couple agreed to drive back to Pensacola and speak with investigators.
---
While Pam Long Wiggins was being apprehended, James Wilson comes to ECSO and meets with Barber in the lobby. He reports that on May 21, Patrick and Pam Long came into his family's medical center trying to get pain medication for Ms. Long.
She listed Patrick as her brother, who had been to their office previously to get pain medication for a neck injury and had been referred for neurosurgery. They felt Gonzalez was using Long to get more pain pills from them since they had denied him in the past and he continued to call and ask for medication.
The couple waited several hours trying to get pain pills, even though the doctors had refused them. Wilson said that during past visits Gonzalez had bragged about being able to disable someone with one blow and was nice to the office staff until they refused to give him any more pain medication.
On June 2 and June 5, he tried to get the doctor's home address and phone number. They said Gonzalez asked so many times that it was making the staff nervous.
---
Sheriff Morgan held another press conference at 3 p.m. to announce that Pamela Long Wiggins was found in Orange Beach, Ala. at a marina by their Police Department. Morgan didn't say whether she was trying to leave the area on a boat. Wiggins was driving with her attorney back to ECSO for questioning and she was being cooperative, according to Morgan.
One of the reporters at the press conference said that Wiggins' neighbors had told her that a red van was seen at her home. Morgan didn't confirm whether that was the red van used by the intruders at the Billings home. Morgan described Wiggins as a friend of the Patrick Gonzalez family was known to drive the wife and children on errand.
"We know that she was associated with Leonard Patrick Gonzalez Jr. up until the day of the murders," Morgan said. "She is a person of interest because of her association with him."
---
At 6:30 p.m. Investigator Tyree interviewed Hugh Wiggins, who was accompanied by his attorney Eric Stevenson. ASA Greg Marcille explained to Wiggins the conditions of his limited immunity in exchange for Wiggins helping law enforcement find the safe and weapons.
Wiggins told Tyree and Marcille that his wife had told him that the safe taken from the Billings home was under some bricks in the backyard of the Ramblewood Drive residence. The murder weapon, according to his wife, was under the back seat of her early 70s model GS.
When asked about the other weapons used in the crime, Wiggins said that he had dropped some long guns off with friend, Eddie Denson, in Moss Point, Miss. Special agents are immediately dispatched and recovered two Mossberg .12 gauge shotguns, a MAK 90 assault rifle, a Ruger mini-14 and a .223 cal AR variant rifle.
After the interviews with Pam Wiggins and Hugh Wiggins, Pam Wiggins was arrested and charged with one count of accessory after the fact to murder.
The ECSO investigators are directed to an auto repair shop on 6905 W. Jackson Street to recover suspected murder weapon. The red 1971 Buick GS convertible was parked in the driveway, hidden under a cover. They pulled up the back seat and found a brown paper bag wrapped in tape in the springs underneath the seat. Inside was a white plastic bag and inside the bag was a Springfield Armory 9mm pistol. There was no clip in the weapon and no ammunition in the chamber.
Stephen Hartley, owner of the repair shop, told the detectives that Pam Long, for whom he had done a/c work on her car about three years ago, brought in her car on Friday, July 10. She said the air conditioning wasn't cooling well.
Hartley wasn't there. He was working at Carpenter's Campers. Long had called him and said she was dropping off the car. When he got home, it was under a car cover. He estimates that she dropped it off between 2:30 and 3 p.m.
Under a pile of bricks at Wiggins' Gulf Breeze residence, investigators found several black garbage bags covering a Sentry S0500 safe.
---
At 8:30 p.m. Sheriff Morgan held his third press conference of the day. The reporters were tired and testy. It was a brief press conference.
Morgan announced another arrest in the Beulah double murder case. Pamela Long Wiggins had been arrested and charged with accessory after the fact to felony murder.
"The complexity of this case is staggering," Morgan said.
The reporters won't let go of the rumors of drugs and DEA involvement. CNN had reported earlier today that the DEA was involved in the case.
"As Escambia County Sheriff, I have no knowledge of any DEA involvement in this case," Morgan said. "I have not spoken to any representative of the Drug Enforcement Agency today."
To the reporters' relief, the sheriff announced that there will not be another press conference until 10 a.m. Thursday.
"Tomorrow morning at 10 a.m. we'll hold a joint press conference with the state attorney's office and the Escambia County Sheriff's office. We will fill you in on the specifics of these charges and Ms. Wiggins."
---
While Pam and Hugh Wiggins are being questioned, Jean Duncan and her boyfriend Glenn Burnett came to the ECSO. Duncan said that she has known Pamela Wiggins (who she called Pam Long) for about eight years and has done various odd jobs for her.
Hugh Wiggins had asked to give an estimate for painting the Soundview Trail house. When she heard Hugh Wiggins was back in town, she called and set up a time to bring him the estimate. Duncan and Glenn Burnett arrived at the Wiggins house after they got off work. Hugh answered the door, told them the he was having a meeting and asked that they wait upstairs because he was expecting someone. Wiggins asked Burnett if he was interested in making some money and if he had any qualms about how he made money. When Burnett refused, Wiggins told him to go upstairs.
Pam Wiggins took them upstairs where Duncan noticed photographs of Hugh and Pam together. She asked if they were married, since she knew Pam was already married and was still in the process of getting a divorce. Pam didn't answer at first but returned with wedding pictures of her and Hugh. She said that Patrick Gonzalez was their best man and only he and his wife Tabitha were there for the wedding that took place in Fort Walton Beach December 31 in Fort Walton Beach.
Burnett noticed a black man in the backyard with Hugh Wiggins and another white male. Feeling uncomfortable, Duncan and Burnett decided to leave. As they left the house an unknown white male was on the front porch and a new bucket truck was sitting in the front yard. As they got into their van to leave, Hugh Wiggins walked over and said it wasn't anything personal against them but he had to have a meeting.
Duncan and Burnett suspected the Wiggins might be selling drugs and because Pam Wiggins was having financial problems. She couldn't identify the black man, but described the white male as having short brown hair, taller than Patrick Gonzalez, 50-55 years old and dressed "fancy." He was not one of the men arrested for the Billings case.
According to Duncan, Pam Wiggins came to her home on July 3 to pay her for a job. She told Duncan that Hugh Wiggins thought his best friend whom he has known since childhood had put a hit out on him. Duncan was shown a photo lineup that included Cab Tice and didn't recognize anyone in the lineup as being at Wiggins' house earlier.
Burnett said he had met Patrick Gonzalez on two previous occasions. He confirmed Duncan's story and added that when Hugh asked him about making some money, that he replied, "Stuff always comes back to haunt you later."
Pam Wiggins told them that she had married Wiggins for tax reasons. She did tell them that she was still married to a man named James who lived in Alabama. When he and Duncan went downstairs to leave, Burnett saw Patrick Gonzalez, whom he had met on a previous occasion, in a room with Hugh. When Burnett first met Patrick in 2008 at a cookout at the Wiggins residence, Hugh Wiggins said that they worked together. "He was very arrogant."
Gonzalez had said that he worked in risk management. When Burnett asked him what company that he worked for, Gonzalez said, "No, I just take care of business."
Burnett recognized the black male from the newspaper photos as Donnie Stallworth. He couldn't pick Cab Tice out of the photo lineup as either white male at the house.
---
Sheriff Morgan walked out of the press conference down the hall to ECSO parking lot to be interviewed by Anderson Cooper on his CNN show "Anderson 360."
Cooper opened his show, "Tonight, we begin with breaking news: just moments ago, the sheriff from Pensacola, Florida announcing a new arrest in the brutal murders of Byrd and Melanie Billings at their home apparently during a robbery with nine of their kids in the house. This woman, Pamela Long Wiggins — first sought and then brought in for questioning — now under arrest as an alleged accessory to the crime. We have details ahead."
The other segments in show included whether Michael Jackson's hair catching on fire in 1984 set him on a path to drug addiction and eventually death and a feature on the roots of first lady, Michelle Obama, a descendant of slaves and South Carolina slave owners.
The Billings case segment began with a video clip from the press conference that just ended. On the screen, Sheriff Morgan said that Pamela Long Wiggins had been taken into custody and charged with accessory after the fact for felony murder.
David Mattingly reported on Patrick Gonzalez, whom Cooper described as a tenant of Wiggins, the alleged ring leader and "a man with a dark past and a long record of criminal violence."
Mattingly began his report with a WEAR TV clip from 2006 showing Gonzalez and his wife Tabitha teaching with teaching a group of children, ages 5 to 12, martial arts in school gym. A number of people had told CNN that Patrick made a great first impression, including his former landlord Joann Gers of Gulf Breeze, who rented to a house to the Gonzalez family in 2004.
Gers says in the taped interview, "He just looked like a very confident young man but that was very honest."
Patrick introduced his father, Leonard, to Gers as Santa Rosa County Sheriff Wendell Hall to vouch for Patrick's character.
"We believed him," said Gers. "He was sitting right down on the couch next to me."
It wasn't until the New Journal published the picture of Leonard Gonzalez after his arrest on Saturday that Gers realized the man who sat on his couch five years earlier wasn't Sheriff Hall.
Mattingly reported on how Patrick tried to talk his way out of jail during his first court appearance.
"Gonzalez Jr. was articulate and seemingly credible in stating his innocence but not enough to get a county judge to lower his million dollar bond," Mattingly said before showing a quick clip of Gonzalez claiming that there is no hard evidence against him.
When asked how Patrick fooled the community so easily, despite his prior arrests, Mattingly said, "You saw how credible he was, how composed and articulate he was in laying out his case, saying that this case is built on circumstantial evidence, that he doesn't belong in prison."
 As Mattingly signs off, Cooper talks about the complexity of this case.
"We've been getting new developments almost hourly in the case yet, for every arrest, every news conference, every question answered, a new one seems to come up. Was robbery really the only motive? What were the killers after?"
Ed Lavandera tried to answer those questions. He replayed the video of the red Dodge van pulling into the front yard of the Billings residence and the two "Ninjas" running across the side yard to the house. He asked what were they after?
Lavandera then played a clip of State Attorney Bill Eddins, saying, "I think the safest, easiest, clearest thing to say that the primary motive in this case is robbery; home invasion, robbery."
The CNN reporter said the crime didn't seem that simple and toldthe viewers about the medium-sized safe that was taken from the home—the safe the authorities have yet to report what it contained.
He reported that a federal law enforcement source has told CNN, "This was not a drug hit. There's no connection we know of to the Mexican mafia. It appears to be money driven."
Lavendera reported on how the allegedly well-planned crime had seemingly overlooked disabling the home surveillance system. He said that authorities believe the person assigned to the task abandoned the mission.
He ended his report with a brief clip of Ashley Markham saying, "I feel like my mother is working through me. She — everything that I do I can feel her there with me. And if I have to be a matriarch, then that's what I'm prepared to do. Whatever I need to do to keep our family together and keep these children happy and in their every day lives, I'm prepared to do it."
After a commercial break, Cooper interviewed Morgan, who is sitting under bright laws on a hot, humid night in the parking lot of the ECSO. It was his sixth national television interview of the day, his fourteenth since the murders. He had been up since 4 a.m. and the strain showed somewhat on his face, but he remained confident and forceful.
Morgan talked some about the Pamela Long Wiggins and her possible involvement in the Billings and said that he would hold a joint press conference tomorrow morning at 10:00 a.m. with the State Attorney's Office to release the specifics on that.
Cooper asked, "Do you know specifically who they are? You've been talking about looking for somebody who may have had knowledge of the security system because it seems that the accused in this case believed the security system was off. So maybe somebody was supposed to turn that off and did not fulfill that part of the mission. Is that correct? And do you know who that person might be?"
"That's true — that's true, Anderson," said Morgan. "At this time we've developed two persons of interest along those lines. And again, at this point in the investigation, it's not something that we could share with the press, with the media, I should say.
"And that, again, when you review this operation, the one gaping hole in this is why was that system left on? And we are of the opinion that they thought upon entering the Billings' compound, that in fact, the system had been disabled."
Morgan said that investigators have yet focused on that aspect of the case, but they will begin the interviews of these persons of interest within the next day or so. He doesn't reveal the names of those persons.
The sheriff also avoided talking about what was in the safe taken from the Billings residence. "I want to state here and refocus for the public what we have done throughout this investigation. People need to understand that the focus of our investigation has been the murder of Byrd and Melanie Billings, specifically that–who are the perpetrators of this crime?
"We believe we've got the seven suspects that are involved this violent crime in custody today. We are working on those folks now that worked on the periphery of this who may have had some involvement that aided and abetted in some way the commission of this felony."
Cooper questioned Morgan's persistent use of the phrase "robbery was a motive."
"Maybe it's just a syntax thing. You didn't say THE motive. Are there other possible motives?
"Yes, sir," Morgan replied. "We believe there are. And again, we're developing those in conjunction with the state attorney's office."
Cooper addressed the media buzz about federal agencies being involved in the investigation.
"I believe, Mr. Cooper, there was some confusion in that. " said Morgan. "Last week we held a joint conference in my office, in my conference room where we brought in the bureau, the DEA, ATF, IRS, ICE, almost every federal investigative agency was there.
  "During the conduct of this investigation, one of the things that was intriguing to us and also very frustrating was the amount and volume of information that we had developed on other individuals, other crimes that may have been committed, et cetera.
"And so I have both the legal and ethical responsibility to pass that information on to the appropriate agencies. Now, we have, in fact, briefed agencies along the way during the conduct of this investigation as a courtesy to keep them updated on our investigation.
 "I think somehow it was confused that the DEA somehow was involved in our investigation. And I want to state here that to the best of my knowledge as a Sheriff of Escambia County, they are not."
Cooper asked, "Or do you feel like there's more to this story that the public has yet to learn?"
"There will be more to the story in Florida, sir, because we work with the prosecution at this stage in this case," replied Morgan. "We have basically deferred to the state attorney on the release of much of this information. But it will also come out at trial once the prosecution begins their case and of course, the defense also."