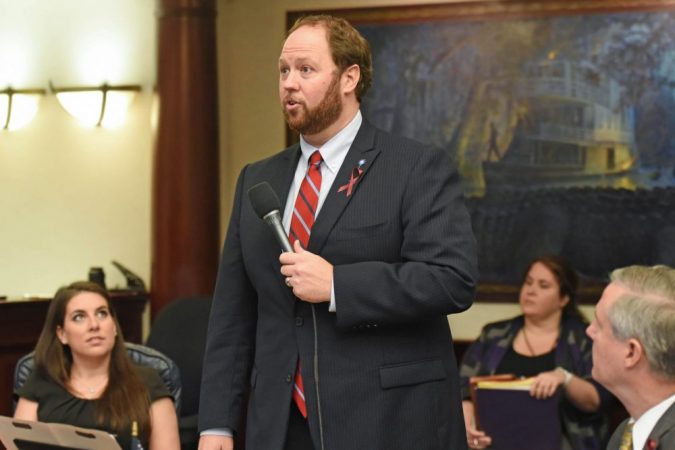 State Rep. Jayer Williamson has announced he will not seek another term. He sent this email to his fellow House members:
Members:
With the 2022 legislative session soon to be underway, I wanted to take this opportunity to reach out and share some news directly with you. After using the holiday break to spend time with my family, reflecting on the past year and pondering the future, I have decided not to seek a fourth and final term as a member of the Florida House.
Most of you know that I'm a very "live in the moment and let's see what happens" kind of person. I try not to dwell on the past, and I certainly know I can't predict the future. However, during the last few weeks, I've spent a lot of time praying and having serious conversations with my family about the road ahead. While I didn't make this decision lightly, it was surprisingly easy.
Often forgotten in politics is the fact that we are all humans. We laugh, cry and bleed just like everyone else. I am a grandson, son, father, husband, uncle, nephew and brother. Like many of you, I also have a "real job" and employees that rely on me to support their families. Unfortunately, some of the people we serve forget this, as do many who hold public office.
We're not celebrities or rockstars, and our goal shouldn't be getting a blue checkmark on Twitter or likes on a Facebook post. My sole purpose for doing this job is the same now as when I was five years old and told my grandfather why I wanted to be a State Representative – "to help people." As you continue in the future, I hope you will always stay true to why we are called to serve. I'm looking forward to finishing the 2022 legislative session doing just that – making a difference in the lives of my fellow Floridians.
I want to give a special thanks to Speaker Sprowls for the trust he placed in me over the last year and though I will be gone, I look forward to seeing great things from Speaker Designate Renner next cycle. Thank you for your support and friendship. Thank you for challenging me, lifting me up and working side-by-side with me. I am a better person because God allowed our paths to cross.
Jayer Williamson
State Representative, House District 3