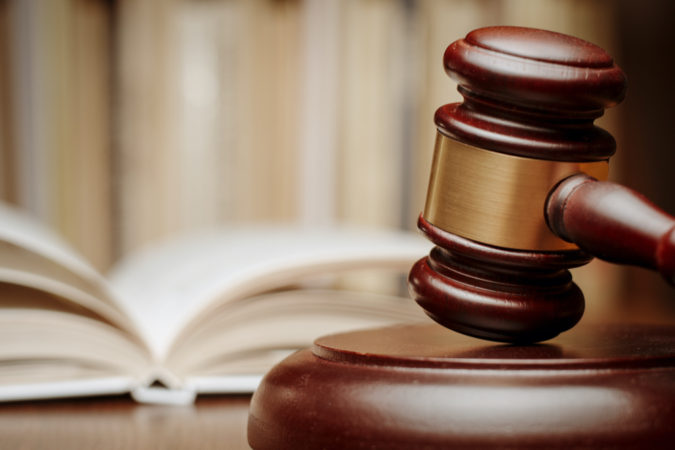 Skanska USA has filed a motion in federal court to limit the damages caused by its barges to the barges' value. If the legal action is successful, the bridge contractor might only have to pay about $1 million to local businesses hurt by the Pensacola Bay bridge's closure.
Inweekly reached out to Brian Barr, Levin Papantonio partner whose firm has filed lawsuits against the company whose barges put the new Pensacola Bay Bridge out of commission after Hurricane Sally broke their moorings and scattered them all over the bay.
"It's standard maritime practice," said Barr. "I'm referring to it as "The Screw Over the Pensacola Community" motion because that's what it is. I mean, they clearly know they have responsibilities. I mean, how could they not?"
He explained, "What they're attempting to do through this motion is they actually filed it on behalf of five barges–one of them applies to somebody that had their property impacted, but the ones I'm focusing on are the other four. And if you add them up, it's about a million dollars total value, so they're trying to limit their exposure to all Pensacola area businesses to about a million dollars."
Barr said Skanska had "no chance in hell" of being successful in limiting damages to a million dollars.
"Because to be successful, they have to show a lack of privy to any knowledge of what was occurring with these barges," said the attorney. "How do they do that? They were building the bridge using their barges. How do they show that they didn't know what was going on with them? And to prove their case, they would almost have to be negligent."
Limiting the damages to the barges' value is a uniquely federal action, which makes Barr believes the Skanska motion a red herring.
"What they're really trying to do is make all of the Gulf region and Pensacola businesses file a claim in federal court," said Barr. The Skanska motion will move the claims, which have been filed in state court, to the federal level, which will take about 90 days.
"Once all claims are in federal court, then Skanska's attorneys will move for summary judgment," he explained. "Basically saying that under maritime law, these businesses don't have a recovery because the barges didn't impact them."
Barr added, "In other words, they're really trying to limit their liability to zero."