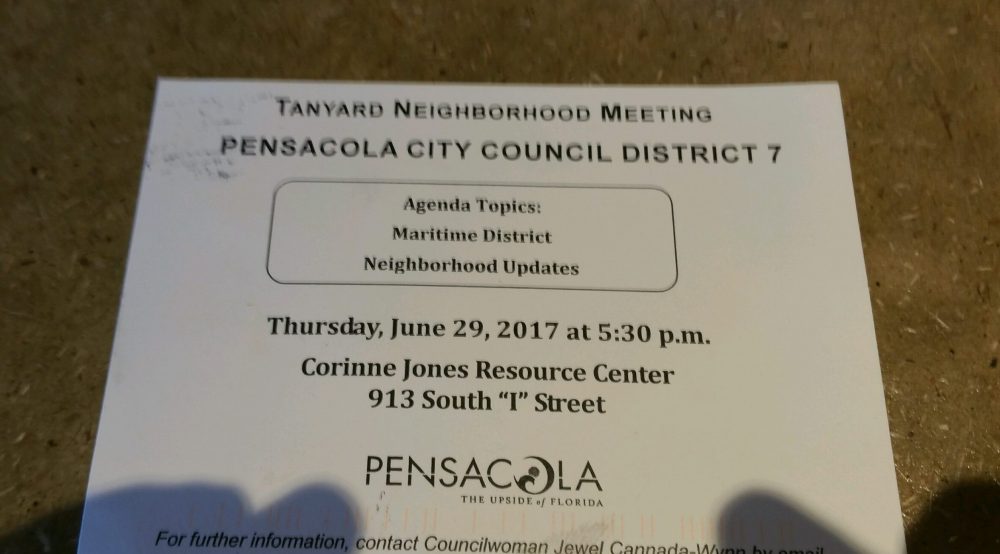 Pensacola Mayor Ashton Hayward may not like facing this constituents in a town hall format, but Councilwoman Jewel Cannada-Wynn is willing to pick up the slack.
She has sent out notices for a Tanyard neighborhood meeting to be held 5:30 p.m. on Thursday, June 29 at the Corrine Jones Resource Center at 913 South I Street. The topics listed on the flyer are "Maritime District and Neighborhood Update."
I suspect the Government stormwater pond and area flooding will also be discussed.