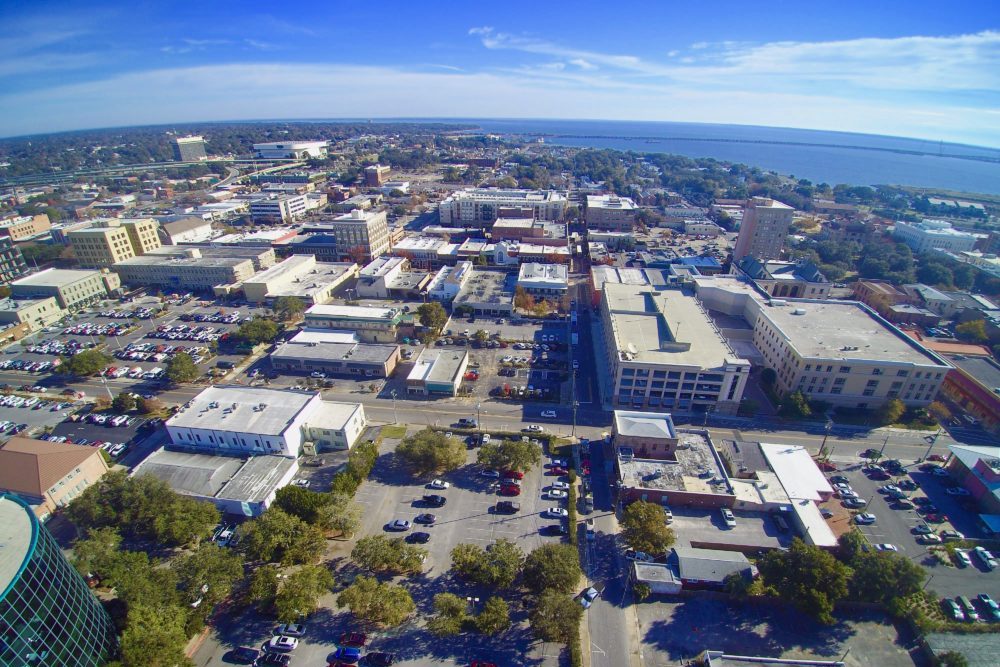 By Jeremy Morrison
–The first community input session of Pensacola Mayor Grover Robinson's transition team to focus on governance operations felt a little like a team-strengthening exercise at a weekend retreat for city staffers.
The session featured a roll call of city department heads seated around a table discussing missions and goals, digging in to what transition team member Kristie Tobias referred to as "owning my journey."
"This is going to be super informal," Tobias began the session. "We're just pulling seats up."
As part of the mayor's transition team, Tobias is tasked with sizing up the city's governance operations. Her findings — based on internal research and public input — as well as the findings of the rest of the team, each overseeing a particular field of focus, will be provided to Mayor Robinson in the form of recommendations aimed at improving municipal services and operations.
The tone of the Jan. 4 public input session belayed Tobias's background in consulting, as she led the group of city employees through discussions that fleshed out the various departments missions: "What drives you? What values do you align with the work that you do?"
"Because if you don't know what your mission is, you don't know what you're doing."

Kristie Tobias
Billed as 'An Interactive Discussion on Mission-Based Goal Development and Alignment,' the session served as a follow up to the previous day's transition team presentation concerning goals from its chairman, Quint Studer, who also hails from the world of consulting.
"What is your mission? What does that look like? What drives you?" Tobias asked the group of employees. "Because if you don't know what your mission is, you don't know what you're doing."
One by one, the city department heads reflected on their respective missions and goals. They outlined the sense of service that drives them and described how they measured success when assessing their performances.
Don Suarez, director of Pensacola Energy, outlined his department's mission in three words: "safety, excellence, professionalism."
"So that's the basis of everything we do," Suarez said of the city's natural gas operations.
Pensacola Fire Chief Ginny Cranor said her department's mission is to provide fire protection services to "an ever-growing and diverse population." She also mentioned that the fire department holds itself to national standards, which led Tobias to ask if any other departments consulted national standards when assessing performance.
"Or even just benchmarks that you focus on? Who has national standards or benchmarks and who are you comparing yourself to?" she asked, urging department heads to compare work with outside counterparts, not just past years of internal performances.
For some city departments, missions, goals and measurements of success are pretty straightforward. The city's planning department, for example, has a clear target for all three.
"We try to look at the bigger picture, like the city's comprehensive plan," said Planning Director Sherri Morris.
This input session also focused on immediate goals department heads were setting for the coming year. On this front, Captain Chuck Mallett of the Pensacola Police Department said he felt the need to lay the groundwork for his retirement in ensuring the city's police force was in good shape.
"When I leave I want to feel comfortable that I leave the police department in a good position," Mallett said.
"I love that you say that," Tobias noted, "because we forget about succession planning."
The transition team member pointed out that preparing the ranks of the city for the departures of current employees is a necessity, especially if Pensacola is to retain younger quality employees.
"We have a community of people we want to keep here," Tobias said. "The best way to do that is to groom them from the beginning."