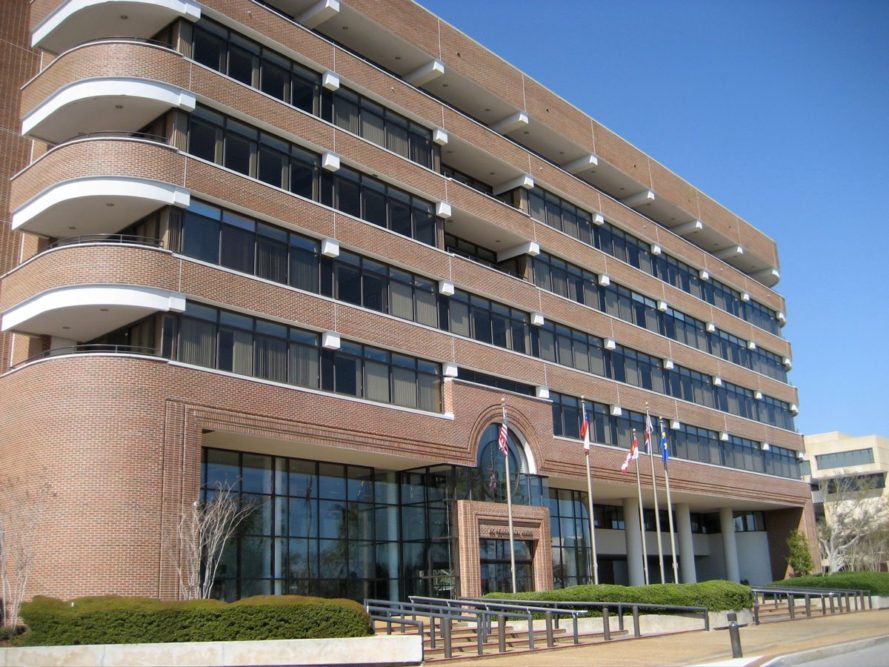 Pensacola Mayor Ashton Hayward used fewer outside law firms from Oct. 1-Dec. 31, 2017, but the firms were paid more than any previous first quarter since the mayor began giving the Pensacola City Council a schedule of legal fees.
Outside legal fees dipped in quarter that ended  in December 2015 but have doubled since then–going from $171,949 to $352,192.
The legal fees are higher despite the city no longer is incurring fees because of lawsuits regarding the ECUA wells at the airport, Pitts Slip lease and Bayview Park Cross. The mayor's  appeal concerning the allocation of local option gas taxes has also been settled. The city is  no longer negotiating contracts with the airlines.
Mayor Hayward does not notify the council when he hires an outside law firm or explains why the firm was hired. The Schedule of Legal Fees only gives minimal information about the nature of the services provided.
Allen Norton Blue is handling the lawsuits filed by the former fire chiefs, which could explain the 213-percent jump in the firm's billings. We believe GrayRobinson is handling the Bruce Beach lawsuit but that firm's fees went down.
Two new firms were used during the first quarter–Carlton Fields $3,300 for "Environmental and Real Estate" and Wooden Law Firm $26,005 for "Land Development Matters."
| | | | | |
| --- | --- | --- | --- | --- |
| | 2014 | 2015 | 2016 | 2017 |
| Allen Norton Blue |  $   10,349.78 |  $   15,063.95 |  $   16,509.68 |  $   50,868.46 |
| Beggs & Lane |  $   23,418.52 |  $   40,792.60 |  $   68,945.00 |  $   68,590.29 |
| Bryant Miller Olive PA |  $                – |  $   20,494.22 |  $  37,800.00 |  $   54,323.98 |
| Carlton Fields Jorden Burt |  $                – |  $                – |  $                – |  $     3,300.06 |
| Gray Robinson |  $   10,080.00 |  $   21,096.37 |  $   10,924.71 |  $     6,705.00 |
| Jolly & Peterson |  $        370.50 |  $     1,506.80 |  $     3,668.69 |  $   19,763.40 |
| Quintairos Prieto Wood & Boyer |  $     4,031.73 |  $   10,109.51 |  $     8,469.44 |  $     8,607.00 |
| Roderic G. Magie |  $   12,433.00 |  $   11,152.43 |  $     8,850.01 |  $     8,074.89 |
| Steinmeyer Fiveash |  $                – |  $                – |  $   24,546.18 |  $     3,247.03 |
| Wilson Harrell & Farrington |  $   99,257.93 |  $   28,449.00 |  $ 117,016.13 |  $ 102,707.42 |
| Wooden Law Firm |  $                – |  $                – |  $                – |  $  26,005.00 |
| Bondurant Mixon & Elmore |  $   36,273.18 |  $                – |  $                – |  $                – |
| Gunster Yoakley & Stewart |  $          18.87 |  $                – |  $        693.00 |  $                – |
| Hammons, Longoria, Whittaker |  $        408.90 |  $                – |  $                – |  $                – |
| Lewis Longman & Walker |  $   13,835.63 |  $     5,616.76 |  $                – |  $                – |
| McCarter & English |  $   19,553.74 |  $     9,989.70 |  $     8,305.70 |  $                – |
| Messer Caparello |  $     2,065.00 |  $                – |  $                – |  $                – |
| Nabors Giblin & Mickerson |  $        215.96 |  $        157.42 |  $                – |  $                – |
| Philip A. Bates |  $          65.20 |  $        150.00 |  $        260.40 |  $                – |
| Louis F. Ray Jr. |  $     3,697.50 |  $     4,060.00 |  $     5,075.00 |  $                – |
| The Hammons Law Firm |  $     3,227.40 |  $        275.50 |  $                – |  $                – |
| J Nevon Shaffer Jr |  $                – |  $        450.00 |  $                – |  $                – |
| Plauche Maselli Parkerson |  $                – |  $     2,185.00 |  $   14,732.79 |  $                – |
| Schnader Harrison Segal & Lewis |  $                – |  $          70.00 |  $        105.00 |  $                – |
| Smith & Sauer |  $                – |  $        330.00 |  $                – |  $                – |
| Colleen Cleary Ortiz |  $                – |  $                – |  $     1,635.00 |  $                – |
| Galloway Johnson Tompkins Burr |  $                – |  $                – |  $     5,495.00 |  $                – |
| Donald J. Spero |  $                – |  $                – |  $     2,687.50 |  $                – |
| |  $ 239,302.84 |  $ 171,949.26 |  $ 335,719.23 |  $ 352,192.53 |
| | | | | |
| Messer – City Attorney |  $   37,500.00 |  $                – |  $                – |  $                – |
| | | | | |
| |  $ 276,802.84 |  $ 171,949.26 |  $ 335,719.23 |  $ 352,192.53 |
| | | | | |