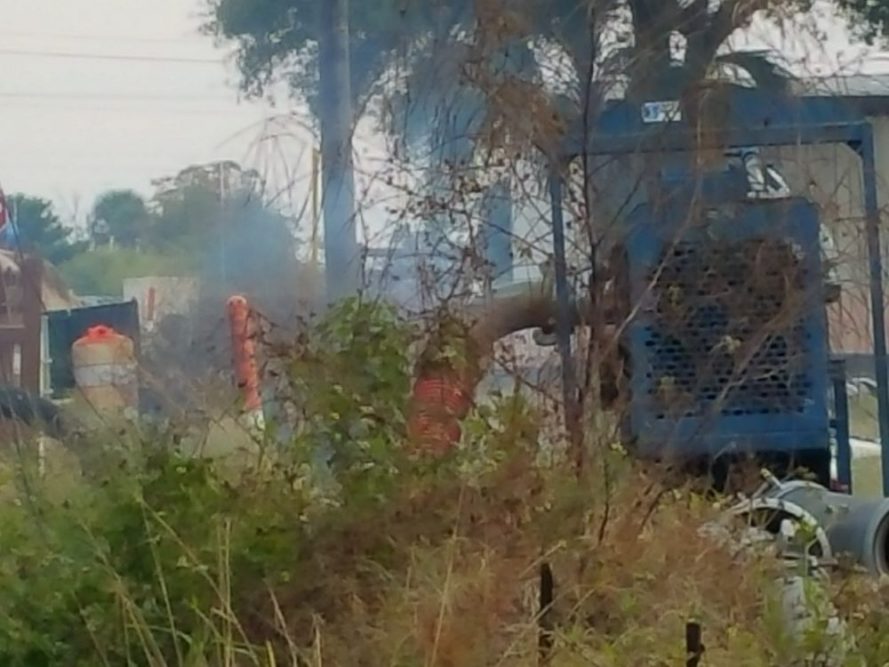 Emerald Coastkeeper Laurie Murphy yesterday visited the City of Pensacola's Government Street stormwater project. She talked about her initial findings on "Pensacola Speaks."
"I'm very concerned, Rick, that I don't normally see construction sites this sloppily at the Pensacola Beach area, or in the downtown of Pensacola," said Murphy. "There are a lot of problems there, but my main concern was to look at anything that I could identify that was a code violation."
She said, "And these poor residents. Spillover water, spillover gravel, heaping mounds of dirt, and trafficking debris and soil in and out of the job site, including a pile of axle grease containers that were left open, and oozing out of the containers onto the residential neighborhood."
The Government Street project began nine months ago in one of the oldest neighborhoods of Pensacola, The Tanyards, and only two blocks from Pensacola City Hall.
"I was very concerned about how I felt, and this is purely my opinion, that this neighborhood was not receiving justice, and was not being treated fairly, as other construction sites may be, depending on where they are located."
Murphy said, "I have begun an investigation on this situation to find out what is going on with the different entities involved, from the City Works Department to the Stormwater Department of the City, and I am going to get to the bottom of why this is in the condition that it is in. I wouldn't allow this in my neighborhood."
—-
Note: Inweekly did receive confirmation that a fence will be constructed around the huge holes. We are still waiting for the City of Pensacola to result the most recent soil test results.