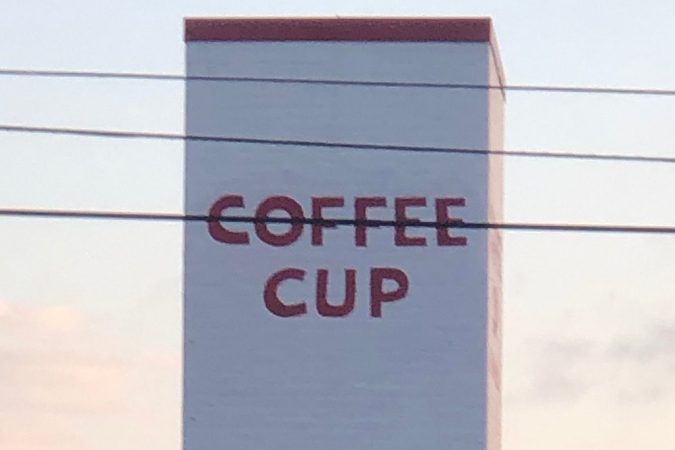 By Jeremy Morrison
You know the Coffee Cup restaurant has been around a while due to the sign on its chimney heralding the fact it has air conditioning. This year, in fact, the Pensacola establishment is celebrating its 75th year of business.
Initially there were grand plans for celebrating the occasion—a big bash, throwback 35-cent coffee, stuff like that — but 2020's been wild and like everyone else folks at the Coffee Cup, which had to scale back to a to-go model at one point during the current pandemic, have simply held on for the ride.
Recently, after Hurricane Sally, co-owner Jon Coffey showed up to survey the damage. There were three regulars in the parking lot and they helped clean up the mess. The power was out so the diner was down, but Coffey still managed to pull together a french press to serve his helpers a grateful pour.
"That type of customer loyalty is almost unheard of these days," Coffey said.
Since its opening in 1945, The Coffee Cup has changed hands a few times. Coffey and partner David Hambrick took the helm in 2018. They put some work into the place — upgrades, new lights, fresh paint — and recently added Sunday hours, but made a point of leaving everything as original as possible.
"We wanted to keep that ambiance, that nostalgia," Coffey said, noting a certain sense of responsibility that comes with owning a place like The Coffee Cup. "We have to maintain this piece of history."
That history can be seen in The Coffee Cup's original and ornate barstools and table bases and flattop grill. That history can also be seen in its staff, which tends to stick around.
"We have servers and cooks that have been working here for over 20 years," Coffey said.
While the Coffee Cup isn't too flashy, especially by modern standards (air conditioning aside), it is known as a bit of a hot spot, a gathering place. Over the years, the diner has served as a backdrop to countless discussions among community players regarding matters that have shaped the region.
"This is where all the big deals happen—land, real estate, government ventures," Coffey said. "A lot of deals, a lot of handshake deals are made right here at The Coffee Cup."