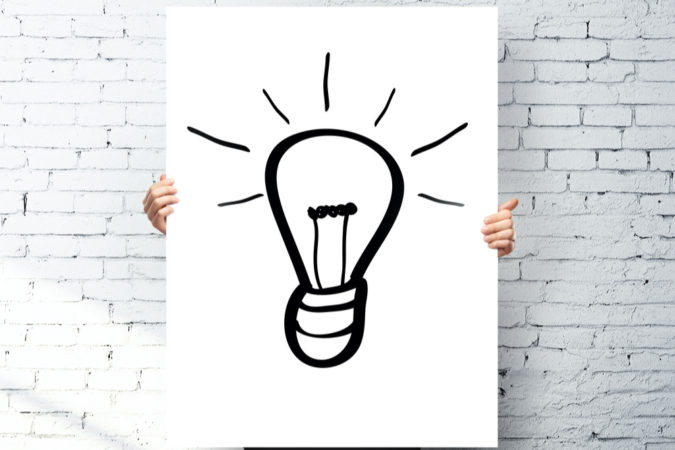 FloridaWest's incubator, Co:Lab, sent out an update on its April activity. Co:Lab is program of FloridaWest EDA supported by Pensacola State College.
Thoughtful Togetherness, Co:Lab style
April 2020 was a tough month for entrepreneurs the world over.
Through it all, our Co:Lab entrepreneurs have found innovative ways to stay connected and support each other, Co:Lab style.
We thought we would share some of the ways we are are safely connecting, solving problems and helping our community through this tough time.
For all the "Necessity Entrepreneurs" out there that may be considering starting an endeavor and are challenged by immediate cash flow, let us know how we can help you. Co:Lab's reduced rent and mentorship support offer an excellent opportunity to fully vet an idea without wasting time and valuable resources. Our ultimate goal is your economic success.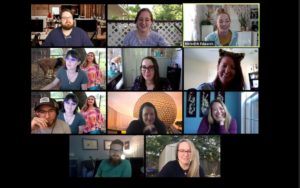 The team at Vivid Bridge has been on a mission to stay connected with our community. Their COVID[EO] Call-in Show has been a big hit. Together they are talking, business, sharing wins and losses and making this time a little brighter!
---
Data Revolution Keeps Businesses Connected
One of Co:Lab's busiest tenants during the COVID-19 pandemic has been IT Support Providers Data Revolution. Their assistance has helped Northwest Florida businesses remain connected in a variety of ways. "There is no perfect solution because everyone has a different need, but we are doing our best," says Jay Smith, Managing Partner.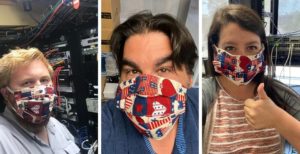 On the phone and connectivity side, Data Rev has worked to forward phone calls to cell phones and extensions, as well as, installing phones on desks at home. Cyber Security is more important than ever. "One of the biggest worries from home is security. At-home laptops raise security issues."
Jay says that during such a difficult time, Data Rev has really benefited from being a part of Co:Lab. "With a plethora of assistance coming from the all over, Co:Lab helped filter all the noise and explain in simple terms the opportunities and qualifications for each benefit and how to get started. Having the coaches say, 'Here is a daily update on what matters to you,' has really helped us understand what applies to our business, says Jay. In addition, Co:Lab has provided information on their private Facebook page for easy reference. Read more.
---
Co:Lab's Coflyt® Ready for Takeoff After Securing Growth Round Reflecting $3,000,000 Valuation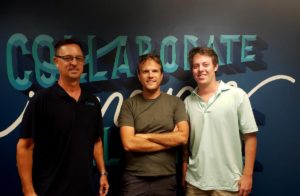 Coflyt, the first-of-its-kind intelligent aircraft management software in the general aviation space, has announced the completion of a growth round of $500,000 in funding with a post-raise valuation of $3,000,000. Coflyt changes the way owners manage their aircraft as the first integrated tool to replace paper logbooks and spreadsheets. Since its release in fall 2019, Coflyt has been used to handle aircraft management for hundreds of single and multi-engine aircraft globally. Read more.
---
Welcome to our Latest Entrepreneurs!
Argo Cyber Systems LLC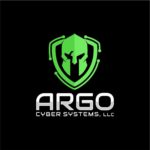 Argo Cyber are true cyber security and intelligence experts offering 24/7 dedicated security monitoring of critical infrastructure assets, businesses, and other environments. They support monitoring of your systems no matter where they are located. If you use AWS, Azure, Google Cloud, on premise, or any combination of these, Argo Cyber can provide you with expert 24×7 cyber security monitoring. More at argocyber.com
Angler Up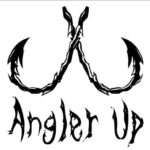 Angler Up is a media company that focuses on the outdoor niche by providing potential customers with entertainment and education for hobbies like fishing, beach traveling, and more. We also provide lifestyle services to our viewers like fishing charters, dolphin cruises and more.More at captainbrant.com