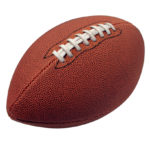 Upcoming college football playoffs and postseason games are expected to bring additional revenue to state and local economies, according to the latest Economic Commentary from Florida TaxWatch, the independent, nonpartisan, nonprofit public policy research institute. Florida is hosting eight of the 38 college football postseason games, which is more than any other state.
"For 80 uninterrupted years, Florida has welcomed fans across the nation to the Sunshine State for postseason bowl games, including Championship Games," said Dominic M. Calabro. "Bowl games give Florida an incredible opportunity to show off our vibrant communities and impeccable attractions and resources."
Bowl games benefit Florida's economy best when they host out-of-state teams, since fans travel to stay in Florida hotels and are encouraged to spend time at Florida's theme parks, beaches and other attractions. In this year's postseason bowl games, Florida will host 15 out-of-state schools and their fans. The only Florida school to participate in a Sunshine State bowl game is University of Central Florida.
Benefits of postseason bowl games include additional tax revenue, more money circulating through local and regional economies, and national exposure for host cities. Florida industries expected to benefit most from Florida's bowl games are accommodations and food services; arts, entertainment and recreation; and retail trade.
"Florida residents should be excited to welcome this year's out-of-state postseason bowl game fans," added Calabro. "When fans come to watch their teams play, they also pay, which enables Florida taxpayers to continue experiencing low tax rates."
Read report.