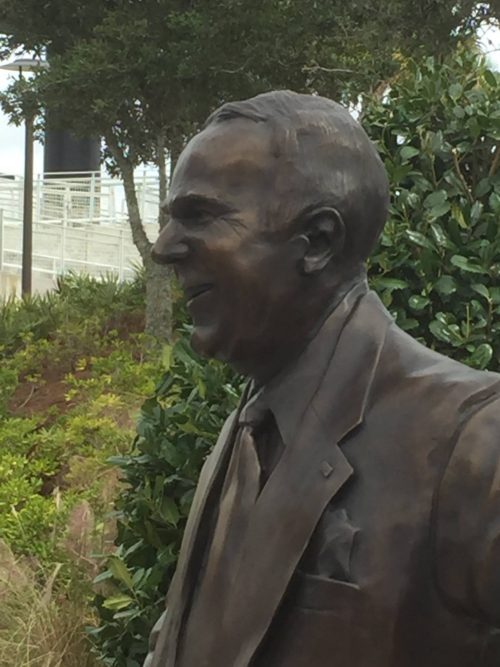 The Urban Land Institute, a nonprofit research and education organization, has selected the Vince Whibbs, Sr. Community Maritime Park as one of three finalists for the North Florida 2016 Awards of Excellence.
The Awards for Excellence Program is intended to be the centerpiece of ULI's efforts in North Florida to identify and promote best practices in all types of real estate development. The awards recognize the full development process of a project: planning, construction, economic viability and management as well as design. Steve Dana of Jerry Pate Design nominated the Community Maritime Park in the Open Space category. Jerry Pate Design was one of the owner's representatives on the Maritime Park Project. The Community Maritime Park is the first-ever finalist from Pensacola and Northwest Florida.
The Vince Whibbs, Sr. Community Maritime Park was completed in the spring of 2012. In October 2014, the Studers opened One Maritime Place, a $16-million office building that houses Studer Group, EmCare and Moore, Hill & Westmoreland law firm. Beck Partners' One51 Main opened last summer at the western edge of the park. In June 2015, Rotary Centennial Playground at Community Maritime Park opened. The Rotary Club of Pensacola sponsored the $600,000 playground to mark its 100th year celebration. Whibbs family dedicated a statute of their patriarch in October 2015.
The remaining parcels are still available for lease. In October 2015, the Pensacola City Council passed a template for future developments.
The Awards for Excellence are competitively based and open to real estate developments and programs from around North Florida. Qualified submissions will be reviewed by a panel of independent judges from the local and national development community. The awards banquet is scheduled for October 11, at John's Cathedral in Jacksonville.
The Open Space category comprises of the following:
The project must be predominantly outdoors and inviting to the public.
The project must be a lively gathering place, providing abundant and varied seating, sun and shade, and trees and plantings, with attractions and features that offer many different ways for visitors to enjoy the space.
The project must be used intensively on a daily basis and act as a destination for a broad spectrum of users throughout the year.
The project must have a positive economic impact on its surroundings.
The project must promote the physical, social, and economic health of the larger community.
The project must provide lessons, strategies, and techniques that can be used or adapted in other communities.