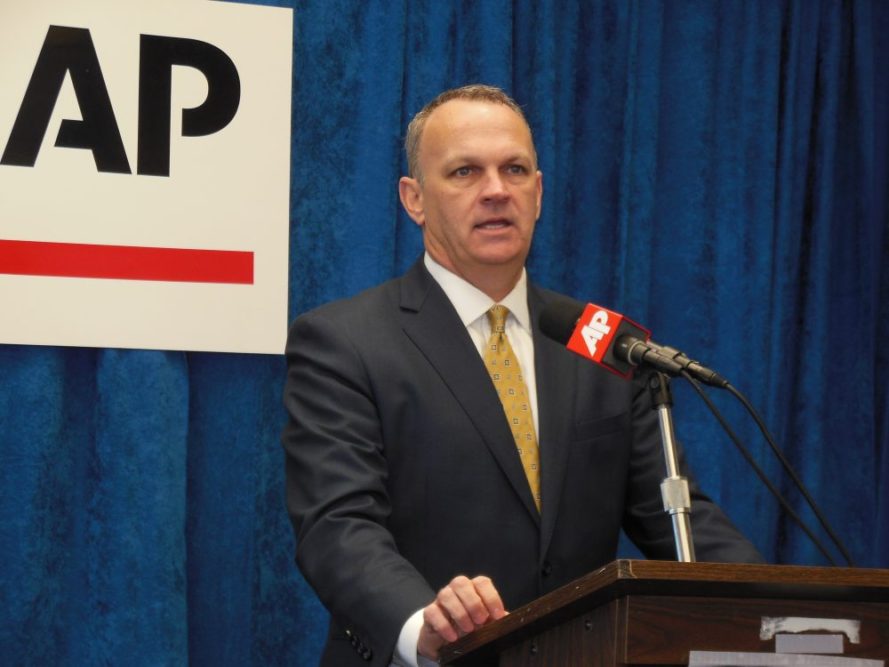 Florida House Speaker Richard Corcoran outlined the path for funding projects with the $300 million settlement from BP oil spill earmarked for Northwest Florida.
"I think we figured that part out," said Corcoran at the AP Legislative Review yesterday. "I think the question is doing it in a manner that comports with the (Florida) constitution and protecting the rights and the interests of the people in the Panhandle."
He said that House Select Committee on Triumph Gulf Coast has an upcoming workshop on the Proposed Committee Bill (PCB). Rep. Jay Trumbull (R-Panama City) chairs the committee, and Rep. Clay Ingram (R-Pensacola) is the vice chair.
"I think that that PCB, and talking with them, will make sure that the money goes to the Panhandle, first and foremost, permanently and indefinitely," said Corcoran.
"Secondly, it will make sure that those folks spend money on things that are proper expenditures to the benefit of the entire region," he said. "The third one is to have oversight to make sure that those things are taking place."
He added that he wanted to make suer that all the counties impacted by the 2010 spill have as much input as possible.
"I think those things are going to take place," said Corcoran. "I would imagine that the PCB would be workshopped and easily passed, during the legislative session."