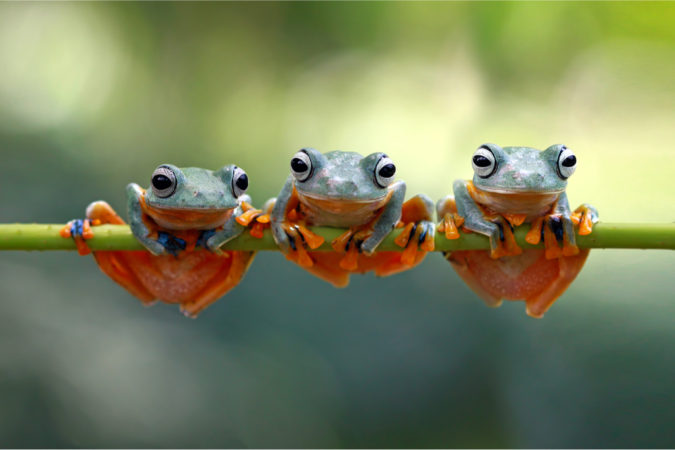 Escambia County has been eerily silent about the coronavirus, other than a lame joke by County Administrator Janice Gilley about Commissioner Robert Bender's trip to Singapore last month.
While there's no need to panic, the Gilley and her leadership team should be releasing information about its efforts concerning the virus—that's assuming the county administrator is paying attention to the health risk.
Gov. Ron DeSantis ordered Department of Health Secretary and state Surgeon General Scott Rivkees to issue a public health emergency Sunday night after the first two cases emerged in Manatee and Hillsborough counties. Test results are pending in another 16 cases. Twenty-four people had negative test results. And another 247 people were being monitored by the health department. Late yesterday, a third case was diagnosed in Hillsborough County.
To date, we have no cases in Escambia County. Pinellas County also has had no reported cases, but its administration has been much more proactive.
Pinellas County issued a notice on Monday: "Pinellas County is participating in local coordinating meetings with the Florida Department of Health in Pinellas, which is the local lead agency on COVID-19 (part of the coronavirus family), to share information with county residents."  The press release listed precautions that the public can take, as recommended by FDOH.
Officials at the Pinellas County Jail are screening all new inmates for coronavirus. The Pinellas Suncoast Transit Authority has instructed staff to clean its buses frequently, including wiping down fare boxes, steering wheels and seats every day.
What is Escambia County doing?
Since the Gov. DeSantis declared the public health emergency on Sunday, Escambia County has sent out three mundane press announcements:
* County Youth Employment Program Seeking Applicants
* Lawton Street Closure Scheduled to Begin Tuesday
* Commissioner Barry to Host District 5 Town Hall March 24
The county administrator needs to step up her game.
Coronavirus is another frog* that needs your attention, Ms. Gilley.
---
*Frog – from Gilley's favorite Mark Twain quote: "If  your job is to eat a frog, eat it first thing in the morning and if your job is to eat two frogs, make sure you eat the biggest one first."
At first her county commission meeting last July, Gilley added: "So I'm here reporting for duty, ready to eat frogs if it comes to that."
The frogs are piling up.
---
UPDATE: At 11 p.m. March 4, the county posted a flyer on its Facebook page.