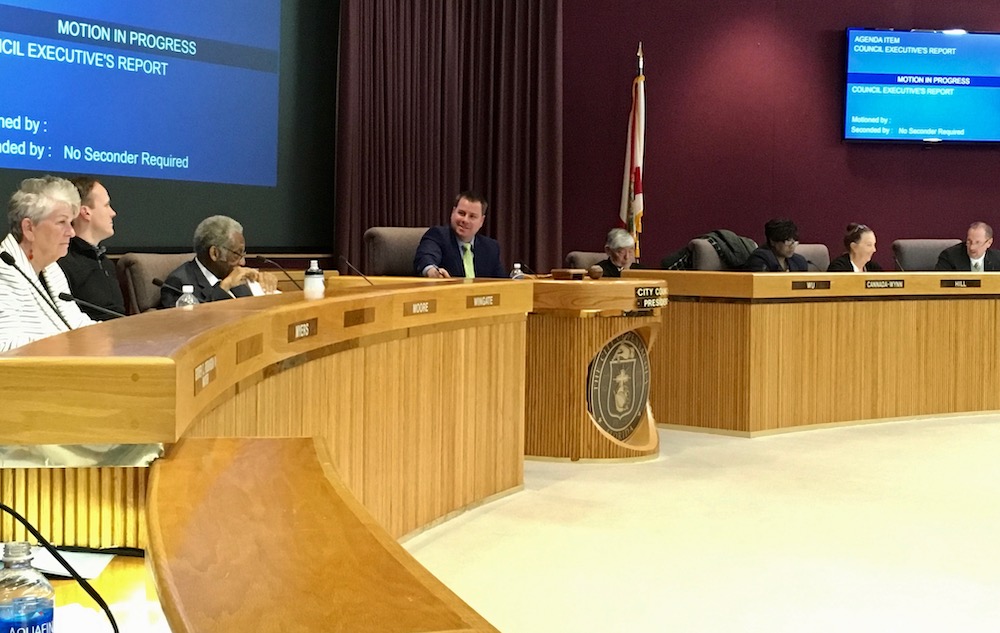 By Jeremy Morrison, Inweekly
–The Pensacola City Council is upping the number of meetings it holds, with members deciding to move to two meetings per months, each preceded earlier in the week by an agenda conference.
"I've never met one citizen that's said, 'Wow, I'm glad y'all only meet once a month,'" Councilwoman Sherri Myers chided her cohorts during the council's Jan. 17 meeting.
Myers said she supported Council President Andy Terhaar's suggestion of moving to two meetings per month because it gave the council additional opportunities to address municipal issues. She also said she had a problem with the fact that council's salary had been raised from $14,000 to $21,500 at the same time meetings were being scaled back.
"Three years ago council decided to give themselves raises," Myers said. "They gave themselves a more than 50 percent raise and then cut the number of meetings they have. Really?"
Other council members took a different view. Councilman P.C. Wu noted that council members typically sit on other community boards as part of their service and also attend council workshops.
"It seems like every time someone turns around, it's 'why don't we have a workshop?'" Wu said.
Councilman Jarad Moore compared and contrasted past council meetings, some of which were the lone meeting during a month and others that were held during a two-meeting month. At times, he pointed out, the lone meetings wrapped up quickly, whereas the other stretched late into the night.
"My only concern is the solution doesn't fix the problem," Moore said, suggesting that council schedule special meetings when needed.
On the salary front, Councilwoman Jewel Cannada Wynn said that people should take into consideration that a councilperson has to pay for events like individual town halls with money out of their salary.
"All of these things come out of the salary of the council person," she said.
Myers responded that councilpersons faced the same schedule they did while getting a lower salary, except they had twice as many meetings. Besides, she said, most elected officials found themselves obligated beyond official meetings.
"And they're not complaining about it," Myers said.
Councilwoman Ann Hill pointed to the mayor's transition team, and said she expected its work to yield a lot of work for council to tend to.
"I tend to think our council is going to be very active," Hill said. "I hope we have so many great ideas that even two meetings won't fit them."
Council members ended up voting 5-2 in favor of moving to two meetings per month, with Wu and Moore voting against the measure.
Beginning in February, city council will meet on the second and fourth Mondays for agenda review sessions, and on the second and fourth Thursdays for its regular meeting; the council will only meet once during the summer months, as well as in November and December.