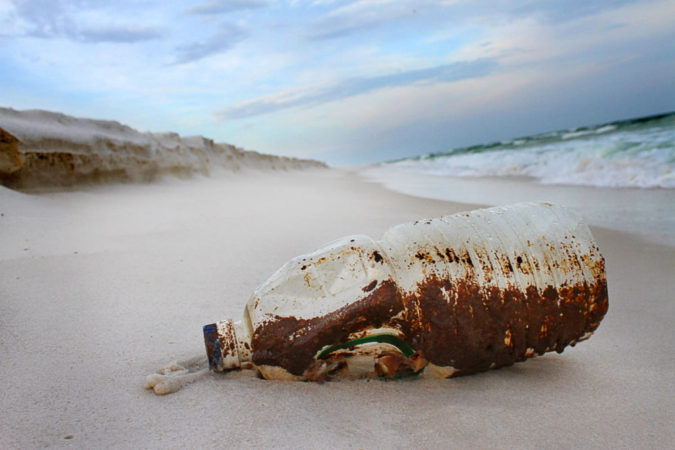 Note: My initial post had the meeting date as tomorrow. It's Oct. 5 – working on our Best of the Coast issue has me off by a day.
On Thursday, Oct. 5, the Pensacola City Council will review and vote on the 16 projects that Mayor Ashton Hayward wants to present to the Escambia County Board of County Commissioners for  Triumph Gulf Coast grants.
According to the Florida Statutes, the projects can be to:
1) Enhance economic recovery, diversification and enhancement,
2) Establish and maintain equipment and trained personnel for a local action plans to respond to disasters,
3) For K-20 education to increase technology skills, encourage industry certifications, improve high school graduation and fund high-demand programs
4) For Job training to create a transferable, sustainable workforce, or
5) Advertise and promote tourism, workforce and infrastructure.
The Triumph Gulf Coast Board of Directors will award grants to those projects according to:
1) Cost-benefit, Return-on-investment, and long-term economic growth potential of the project, and
2) How they increase household income,
3) Leverage or further enhances regional assets,
4) Partners with local governments and education institutions, or tourism groups, and
5) Benefits the environment, in addition to the economy.
The Board of County Commissioners must approve the projects before they are presented to the Triumph Gulf Coast Board. See Fla Stat 2017-63
Former Florida Senate President Don Gaetz, who serves on the Triumph and will take over the chairmanship on Jan. 1, told Inweekly that he is looking for projects "where we can partner with the private sector, partner with local and federal government sources, and really try to bring some economic infrastructure, better jobs, and more jobs to Northwest Florida."
Gaetz said, "The whole purpose of the $1.5 billion, which comes from BP in economic damages claims, is to put a third leg under the stool of our economy, diversify our economy."
He wants Triumph Gulf Coast to leverage the $1.5 billion through partnerships with local governments and the private sector, so the funds will attract another $1 billion in investments in the economy.
The agenda packet given the Pensacola City Council has broad statements about the value of each project but no detailed economic analysis or any indication of how much the mayor plans to offer as a match for the projects. Maybe Mayor Hayward will hand out at the meeting those details  and show how the projects will attract more investment in the economy.  It's uncertain how how many jobs they will create. See Packet
The individual projects listed really focus on improving the west side of the Pensacola, which has been overlooked for decades. The one exception is an request for $1 million for summer camps. The projects may spark more investment in housing in the poorer neighborhoods and help with expansion of downtown westward.  However, we need to see cost-benefit analysis, ROI, and long-term economic growth potential of each project.
The Hollice T. Williams Greenway will achieve stormwater mitigation, recreation, and creation of a unique civic space designed to attract a diverse range of visitors and encourage neighborhood reinvestment. – $12.5 million. It's tremendous enhancement to the community split when I-110 was built. It may spark more investment in housing in the neighborhoods. If the stormwater mitigation lessens the flooding downtown, it could attract more commercial investment there. There needs to be analysis done. The county already have awarded RESTORE money for the planning and design – so that may be seen as a match. See Hollice T Williams _ 1 Pager V3 063017 Final.
DeVilliers, Reus and "A" Streetscape – improves those streets from Cervantes to Pensacola Bay. Cost: $20.8 million. See DeVilliers Reus A Streetscape – 1 Pager V4 Finalized- 062817 Should really spur expansion of downtown westward. Analysis?
Triumph Youth Environmental Enpowerment – summer camps on the environment cost $1M. See Triumph youth env progam
Complete Streets Corridor Management plan – improves the west entrance into the City of Pensacola. See West Cervantes Street CMP _ 1 Pager V3- 063017
Main Street West Corridor Improvements – the agenda packet list this twice for $2.5M and $3M. See West Main Street Corridor Improvements.
Baptist Hospital-West Moreno Stormwater Park and Streetscape – $9.1 million See West Moreno Revitalization Strategy _ 1 Pager v2 Final-062617
The mayor lists nine more projects (10 if you include Main Street West Corridor twice) under Product Summaries – See Project Summaries 082217
The one project that seems to have the best chance of really diversifying our economy is the Airport MRO Expansion – $25-$100 million. It leverages an asset, attracts more private investment and creates more jobs.
The repurposing of Warehouse 4 at the Port of Pensacola into a marine research, development and education facility could suit the education criteria, if the mayor shows how it will do so. The other question is what will be the matches of the City of Pensacola, Institute of Human and Machine Cognition, University of West Florida, Florida Fish and Wildlife Conservation Commission, and Naval Sea Systems Command.
Mayor Hayward is asking for $14 million to rehabilitate Berth 6 at the Port. This one is interesting since he has put less emphasis on the port since the DeepFlex project fell apart. Little has been done to market the port. There needs to be analysis of what having the berth restored will do for the dying port. Does he have any fund to match a Triumph grant?
The Community Maritime Park Marina ($3M) and Excursion Dock ($2M) and Baywalk ($3M) appear to be more tourism-related and nice things to have but will have little impact on the economy. They appear to be more "wants" than "needs."
Two other projects are infrastructure – Downtown Parking and Main Street West Corridor Improvements (see above) – total $14 million. Match?
The Sanders Beach Stormwater Park ($5M) would be a good enhancement for District 7, but the mayor needs to show how it will help economic development.  Is Triumph the best funding source for these projects.
The one that really seems to be a stretch is upgrading the fire department's training facility, labeled "Disaster Management Training Center." Cost $1M 
The Pensacola City Council meets at 5:30 pm Thursday, Oct. 5 in Council Chambers at Pensacola City Hall. This will be the first public meeting on all 16 requests. It will be interesting to see if the council ranks these projects for the BCC.