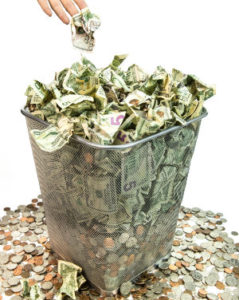 I had a conference phone call this morning with Interim County Administrator George Touart and past Pensacola City Council President P.C. Wu about Mayor Ashton Hayward's announcement that he signed yesterday a non-binding Memorandum of Understanding with ST Aerospace.
Touart was emphatic that the county supports the project and wants to participate in making it happen. However, because the county is using Local Option Sales Tax funds that have already been allocated, any funds given to the City of Pensacola must be reimbursed to the county.
"It's state law. The funds have already been allocated for projects the voters expect us to complete. We need to have it repaid," said Touart. "We are all on board, we just can make the $10 million a gift."
Wu said that he and George had talked about the $10 million that the city needs from the county to make the deal work. Touart had mentioned using the revenue from the sanitation department or buying the enterprise from the city–which Wu admitted he had a problem with doing that.
"But we never got far-enough in the negotiations to even discuss," said Touart.
Wu said that he received no contact from the mayor or city staff about the MOU before it was announced. He had not been given a copy of it.
Touart was concerned because the mayor cancelled to meetings with him and his staff yesterday. He thought that they would discuss the $10 million and had already alerted his commissioners that he might have to call a special meeting to approve any agreement with the city.
Wu said that the city council had not been told about the negotiations at all.
The Independent News requested a copy of the MOU from the mayor's office and has not received any response.
My sources at city hall are telling me that the mayor did meet yesterday with representatives of ST Aerospace and chamber officials. A non-binding MOU was signed, and all parties agreed to keep the agreement confidential until a funding agreement could reached with Escambia County.
Instead, Hayward leaked to the news of the MOU to the daily newspaper. He later followed it up with press announcement at 6 p.m.
Hayward's rashness might have put the deal at risk. Let's hope not.