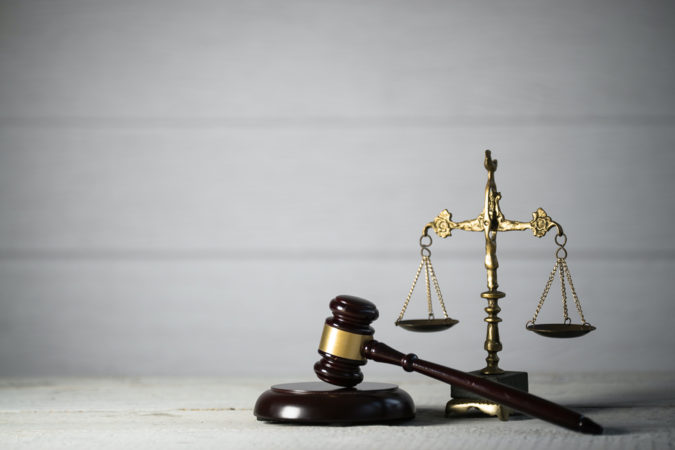 By Jim Saunders, The News Service of Florida
TALLAHASSEE — A federal appeals court has refused to dismiss a lawsuit filed against a state House member who blocked a constituent from the lawmaker's Twitter and Facebook accounts.
A three-judge panel of the 11th U.S. Circuit Court of Appeals last week rejected arguments by Rep. Chuck Clemons, R-Newberry, that he should be shielded from the lawsuit filed by Gainesville resident Peter Attwood, who contends, in part, that the lawmaker violated First Amendment rights.
Attwood in February 2018 retweeted a statement by a gun-control activist and linked the retweet to Clemons' Twitter handle, asking the lawmaker to explain a vote related to gun control, according to the ruling. Clemons blocked Attwood on Twitter. Attwood also was blocked from Clemons' Facebook page, where he had posted a comment.
Attwood filed a lawsuit alleging that Clemons unconstitutionally blocked him from participating in public forums through Twitter and Facebook. U.S. District Judge Mark Walker refused to dismiss the case — a decision that was upheld Thursday by the appellate panel.
The main opinion, written by appeals-court Judge Adalberto Jordan and joined fully by Judge Joel Dubina, said the allegations in the lawsuit "indicate that Representative Clemons is acting in his official capacity when he operates these social media accounts as an extension of his role in state office."
"According to the complaint, Representative Clemons adorns his social media accounts with all the trappings of his state office," Jordan wrote. "He uses the accounts to make official statements, to share information about legislative activities and government functions, and to communicate with the general public. He directs his Facebook followers to connect with him further through his official Florida House of Representatives contact information. The posts and comments, moreover, are maintained according to the state's public records laws and are made available for public inspection."
Clemons raised arguments that he should be shielded from the lawsuit because of sovereign immunity — which helps protect government officials and agencies from lawsuits. Also, he contended he should be protected by what is known as "legislative immunity," which is designed to shield lawmakers from liability for acts such as votes on issues and statements during floor debates
The appeals court made clear that it wasn't deciding the merits of the case. But in denying the motion to dismiss the case, it cleared the way for the lawsuit to move forward.
Jordan, Dubina and Judge Britt Grant agreed that Clemons should not be able to use legislative immunity as a shield. They said Clemons' Twitter and Facebook accounts are "not legislative in nature."
"We agree with the district court that, based on the allegations in the complaint, the official Twitter and Facebook accounts are much more like the public distribution of a press release than a speech made on the floor of the assembly," the ruling said.
Grant agreed that Attwood should be able to pursue the lawsuit against Clemons based on the lawmaker's actions in his "individual capacity." Grant, however, disagreed with the other judges that he should be able to pursue a portion of the lawsuit based on Clemons acting in his "official capacity."