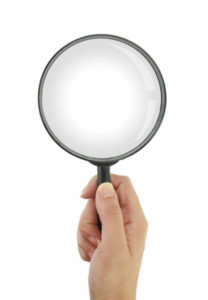 Yesterday, the Department of Justice issued a statement that Covenant Hospice Inc. had agreed to pay $10,149,374 to reimburse the government for alleged overbilling of Medicare, Tricare and Medicaid for hospice services during 2009 and 2010.
"The hospice benefits provided by federal health care programs are intended to provide comfort and care to patients nearing the end of life," said Principal Deputy Assistant Attorney General Benjamin C. Mizer of the Justice Department's Civil Division. "We will continue to ensure that these benefits are used for their intended purposes."
Covenant Hospice Inc., a non-profit hospice care provider which operates in Southern Alabama and the Florida Panhandle, discovered the billing errors and self-reported them directly to DOJ.
Covenant explained in an email to Inweekly: "Hospice care is provided at four different levels of care: routine home care, continuous home care, inpatient respite care and general inpatient. General inpatient care is paid at a higher rate than routine home care. During 2009 and 2010, Covenant Hospice submitted general inpatient claims on a number of patients. While these patients were hospice appropriate, the medical records documentation only supported the routine home level of care. Upon discovery, Covenant Hospice self-reported this information to the Department of Justice."
Jeff Mislevy, Covenant Hospice President and CEO, said, "We have been working closely with our attorneys and the Office of the Inspector General to return these payments. Covenant's programs and services have maintained a high level of quality to our patients and families."
Covenant settled with the Department of Justice on the common law theory of payment by mistake. The DOJ press release said, "The claims resolved by the settlement are allegations only and there has been no determination of liability."
The federal government will recover $9,597,118.44 for Covenant Hospice Inc.'s overbilling to Medicare, Tricare and Medicaid, and Alabama and Florida will collectively recover $552,255.56 as a result of overbilling of their respective Medicaid programs. The United States releases Covenant from any civil claim.
Covenant said that the repayment will not impede any current services.