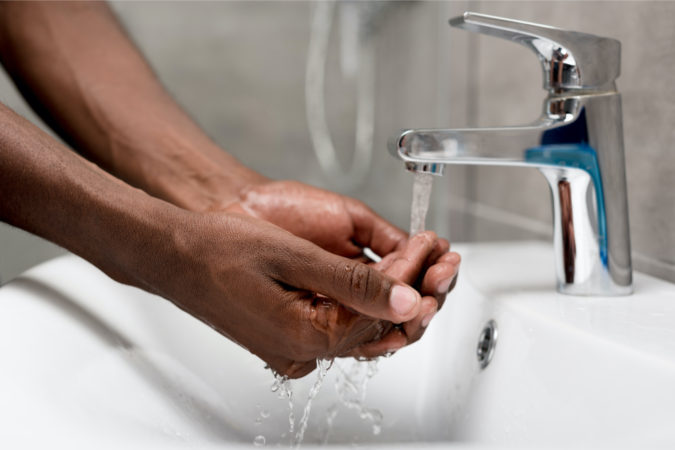 ---
Big Letter
Last week, the heads of our three hospitals and Dr. John Lanza of FDOH in Escambia County, sent a letter to the county commissioners to strongly urge them to "take measures that will drastically limit the ability for people to congregate."
The measures they recommended were the prohibition of on-premise consumption at restaurants and the closure of beaches to public traffic, community centers and libraries.
The letter was referenced several times during last Friday's county commission. However, County Administrator Janice Gilley and her PIO Laura Coale failed to supply a copy to the media.
Inweekly requested the letter from Baptist CEO Mark Faulkner. Here it is: scan_134872_2020-03-19-16-40-51.
---
Milton Declaration
Milton City Council declared a State of Emergency Monday, March 23, 2020. The city is operating in keeping with its emergency management plan and its pandemic plan.
All city buildings as well as Milton City Hall lobby are closed to the public. The north service door at city hall is for entry only.
All essential city functions will continue: public works, water/sewer/gas, sanitation, police, fire, first responders, finance, public information and administration.
We are encouraging use of online payments at www.miltonfl.org. Online payment fees are removed.
Drive thru window is open for business. Walk ups are welcome.
Milton Police Department lobby will remain open.
Milton City Parks will remain open as long as people practice social distancing.
Playground equipment, tables, etc. are not sanitized.
---
More Masks Coming
Governor DeSantis also provided an update on personal protective equipment that the state is distributing:
Governor DeSantis directed FDEM and FDOH to ensure nursing homes and assisted living facilities have enough Personal Protective Equipment (PPE) for all staff that interact with residents.
Within the next 48 hours, DEM and DOH will be sending out the following PPE's to facilities throughout the state:

59,419 N95 Masks
141,502 Procedure Masks
26,951 Faceshields
21,976 Gowns
78,255 Gloves

FDEM and FDOH have ordered a total of 8.2 million N95 masks and 3 million surgical masks.
---
Nearly Five Million Health Care Workers Need Child Care
For weeks, schools and child care programs across the country have closed their doors in response to a dramatic increase in transmissions of coronavirus. In light of the unprecedented demands on America's health care workforce, today, the Center for American Progress released new analysis of data from all states and Washington, D.C., on the number of frontline health care workers who have children under age 14—children who are too young to be left at home alone.
The analysis finds that almost 5 million health care workers—around 29 percent of the entire workforce—have children that are too young to be left home alone as schools and child care programs close. In 15 states, more than 30 percent of the health care workforce are parents of children younger than age 14. Further, the analysis shows that most of these nearly 5 million workers—79 percent—are women.
"Everyone knows that health care workers on the front lines of fighting the coronavirus crisis need personal protective equipment in order to do their jobs. What this analysis shows is that nearly a third of them also need access to child care for children too young to stay at home alone," said Cristina Novoa, senior policy analyst for Early Childhood Policy at CAP.
Please click here to read "The U.S. Coronavirus Response Must Meet Health Workers' Child Care Needs" by Cristina Novoa and Steven Jessen-Howard.
---
COVID-19 Scams
Attorney General Ashley Moody today issued a Consumer Alert about new scams related to the COVID-19 pandemic. The scams run the gambit from text messages and phone calls to imposters posing as health workers offering free COVID-19 tests. The bottom line is Floridians need to be on the lookout for scams and never give out personal or financial information to solicitors.
Attorney General Ashley Moody said, "Sadly, scammers never stop trying to make a dishonest dollar—not even amid a pandemic. If you receive an unsolicited text message, email, phone call or any other communication claiming a cash payment, government benefit or other COVID-19 related offer, be very suspicious. Guard your personal and financial information and report scams to my office."
Over the weekend, reports emerged of text messages asking people to click on a link to claim a $1,000 payment, apparently connected to a COVID-19 federal stimulus package. The link most likely contained malware. Never click on any links in unsolicited messages.
---
IP Stays Open
The U.S. Department of Homeland Security considers forest products an "essential industry." International Paper products are critical components for the supply chains required to produce and deliver food, pharmaceuticals, hygiene products and emergency supplies.
IP  will continue to operate all its mills.