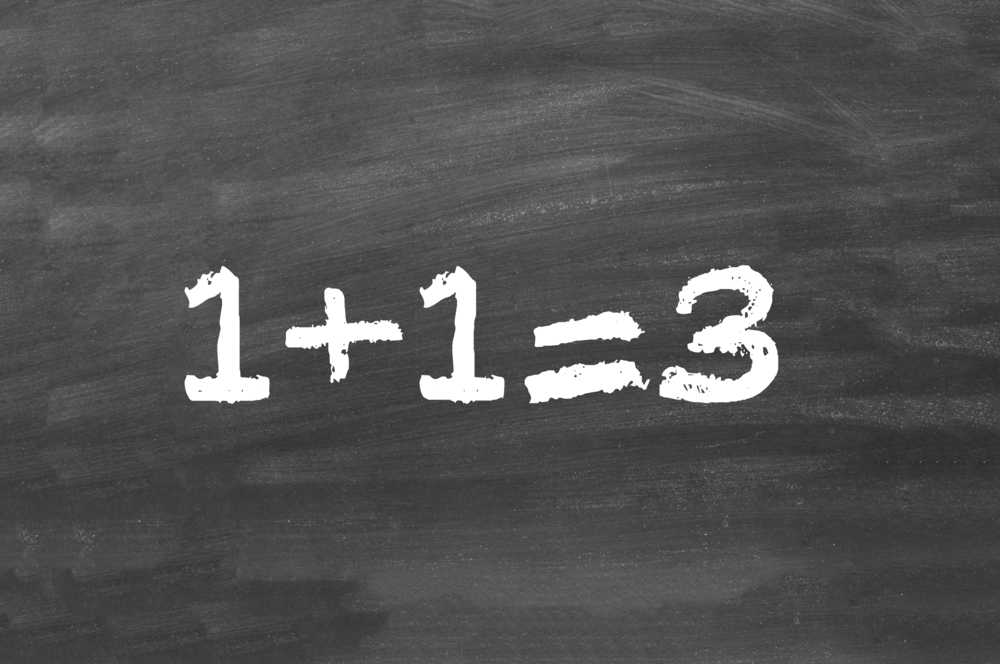 Commissioner Doug Underhill reports: "With the exception of the spike when the big data dump came in on the 30th which cleared the backlog, the new infection rate is pretty darned flat."
Not surprising, Underhill's chart stops on Saturday April 4 – one of the lowest days for new cases – and  doesn't  include the results the 18 new cases since then – 15.25% jump. And we don't have the results since 11 a.m. for today. He knows about the lag  in results coming in. He even bemoaned it at the April 2 board meeting.
The full data is in the  11 am DOH dashboard, but Underhill chose to exclude those statistics.  Escambia had 7 new cases on Sunday and 11 from Sunday 6 p.m. to Monday 11 a.m.
Dammit, don't you just love it when the "fake news" once again beats him with real stats.
---
Note: Inweekly argued for the closure of basketball and tennis courts for two weeks.  Now Mayor Grover Robinson acts.
The City of Pensacola Parks and Recreation Department will close Roger Scott Tennis Center, all city tennis courts and public restrooms in city parks by the close of business today, Monday, April 6.
The closures are in the interest of public health, as part of the city's ongoing efforts to help prevent the spread of COVID-19 in the Pensacola community.
The decision to close all tennis courts follows a recommendation released by the United States Tennis Association regarding the safety of playing tennis during the COVID-19 pandemic.
Parks managed by the City of Pensacola remain open to the public, but playgrounds and other shared equipment are closed. Basketball goals have also been removed from city parks.
---
Note: Maybe the courts know something we don't
Jury Trials Suspended Thru May
Florida Supreme Court Chief Justice Charles Canady today extended a suspension of jury trials and many other in-person court proceedings through May.
"The Florida state courts have taken measures to mitigate the effects of this public health emergency upon the judicial branch and its participants," Canady wrote in a 14-page order. "To that end, I have issued several administrative orders implementing temporary measures essential to the administration of justice during the COVID-19 pandemic. The overarching intent of those orders has been to mitigate the impact of COVID-19, while keeping the courts operating to the fullest extent consistent with public safety."
The order extended the suspension of criminal and civil jury trials, jury selection and grand-jury proceedings through May 29. It said circuit and county courts will "continue to perform essential court proceedings," such as first-appearance hearings and criminal arraignments, bail hearings for people in jail, juvenile-delinquency detention hearings and hearings to determine whether people should be involuntarily committed under the Baker Act.
"No proceedings or other court events other than essential proceedings and proceedings critical to the state of emergency or the public health emergency shall be conducted through in-person hearings," Canady wrote.
The order also directed that other types of proceedings should be rescheduled, postponed or canceled unless they can be conducted by conference call or other technology that would prevent the need for in-person appearances.
Source: The News Service of Florida
---
Other COVID-19 News
British Prime Minister Boris Johnson has been placed into ICU as his health worsens.
Alabama reports 1968 cases and 50 reported deaths (six in Mobile County)
Mississippi reports 1,738 cases and 51 deaths (eight in the last 24 hours)
Louisiana reports 14,867 cases and 512 deaths (171 in Orleans Parish, 121 in Jefferson Parish)
---
Fees Waived
Enterprise Florida, Inc. (EFI) today announced that it will suspend initial fees for its Microfinance Guarantee Program to support Florida's small business community impacted by COVID-19. EFI manages the Microfinance Guarantee Program designed to stimulate access to credit for entrepreneurs and small businesses in this state by providing targeted loan guarantees to lenders made to such entrepreneurs and small businesses. This program provides guarantees up to 50% on loans of $250,000 or less.
"Governor DeSantis is focused on helping Florida businesses as they respond to the impacts of COVID-19," said Jamal Sowell, Florida Secretary of Commerce and President & CEO of EFI. "EFI is committed to assisting businesses across the state as they recover and will support Florida as it recovers from this crisis."
The Microfinance Guarantee Program has the following requirements:
Entrepreneur or small business located in Florida;
Employs 25 or fewer people;
Generates average annual gross revenues of $1.5 million or less per year for the last 2 years.
Interested businesses must apply through a local lender. For further information please contact your lender or visit Enterprise Florida's website: https://www.enterpriseflorida.com/small-business/microfinance-guarantee-program/
---
Mask Stockpile Found
An employee of the Navy Exchange Service Command (NEXCOM) in Pensacola, Fla., discovered a stockpile of N-95 masks in the maintenance supply room and donated them to Naval Air Station (NAS) Pensacola, Fla., firefighters last week.
"I knew that our first responders were in need of N-95 masks, so I scoured our maintenance supply room and discovered a small stockpile of N-95 masks that could be donated to the first responders on base," said Dayton Briggs, Maintenance Manager for NEXCOM's Southeast Distribution Center (SEDC). "I'm thankful these masks will be put to good use by the NAS Pensacola Fire Department. I'm honored to work for a command that constantly goes that extra nautical mile to support our military."
N-95 masks are not required for wear at NEXCOM's SEDC facility and will be replaced by high quality surgical-type masks that are available in the commercial supply system. Based on Apr. 5 DoD directive, all individuals on DoD property, installations and any facility are required to wear cloth face coverings when they cannot maintain six feet of social distance in public areas or work centers. Therefore, NEXCOM personnel are directed to wear personally-owned personal protective equipment, masks and gloves, scarves or bandannas while in the workplace when they cannot maintain six feet of social distance.
---
Wonder who is paying for this poll?
Should Escambia County Beaches Re-Open from Dawn – 9am and 5pm – Dark
for Escambia County Residents ONLY?
Vote NOW in the tallyED Public Opinion Poll
This poll is only open to registered voters in Florida. Vote 
NOW
 in the
tallyED.com
poll.