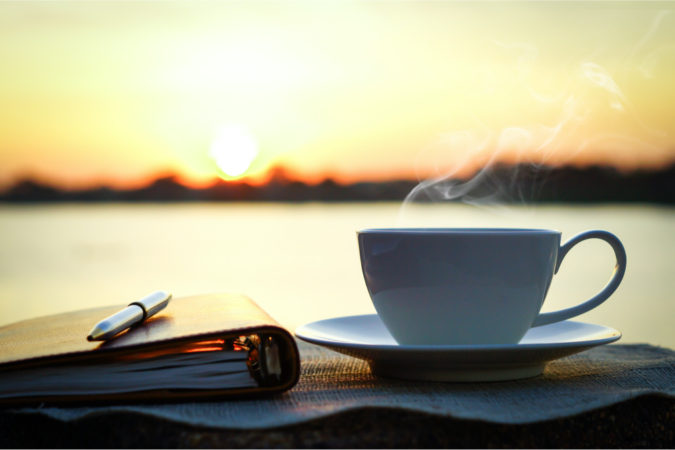 City Yard Waste Pickup Running Behind Schedule
Due to a significant increase in yard waste being placed curbside for pickup in recent weeks, City of Pensacola Sanitation is running approximately one week behind the normal yard waste pickup schedule.
The public's patience is appreciated during this time, and crews are working diligently to provide yard waste pickup service to customers as efficiently as possible.
Yard debris has increased from 35 tons per day to 100 tons per day – an increase of 185 percent per day.
This is only impacting yard waste pickup for City of Pensacola Sanitation customers. Garbage and recycling pickup continue to run on schedule.
Sanitation crews will work on the Good Friday holiday and this Saturday, April 11 in an effort to get caught up with yard waste pickup services. This is a voluntary situation, and employees have chosen whether to work the additional days.
For more information about City of Pensacola Sanitation Services, visit cityofpensacola.com.
---
Casino Dollars for COVID-19 Fight
The Poarch Band of Creek Indians recently announced a $1 million donation to the Atmore Community Hospital which serves the city of Atmore and western Escambia County, Alabama, where the Poarch Creek Tribe's trust lands are located.
The donation, which was earlier approved by Poarch's Tribal Council, provides funding that the hospital urgently needs to replace vital equipment such as a CT scan, ultrasound imaging, and new hospital beds.
Additionally, funding from the Tribe will help the hospital meet added expenses and staffing needs associated with collecting samples for testing and caring for patients potentially affected by the Covid-19 virus.
In announcing the donation, Poarch's Tribal Chair and CEO Stephanie Bryan said, "We know how critically important Atmore Community Hospital is to our Tribe and all of our neighbors who live in and around Atmore. We understand the financial challenges that rural hospitals like it face every day, and we support its mission and its leadership. That is especially true now that our country is dealing with the Covid-19 pandemic. We are committed to doing everything we can to make sure this great hospital that serves our community has what it needs."
---
From Open Table
In OpenTable's 22 years supporting close to 60,000 restaurants around the world, we have never seen a time this hard for the restaurant industry. Restaurants need all the help they can get right now, and fundraising has proven to be critical.
So beginning today, independent fundraisers started by restaurants will display directly on their OpenTable restaurant profiles, alongside gift card options. Simply search for your favorite restaurants on OpenTable.com or within the app, and give directly to them if a fundraiser or gift card is available.
So many of our friends and partners are struggling mightily, dealing with health care concerns for their loved ones, making agonizing decisions about who to lay off, and doing their best to even keep their lights on. The restaurant industry is being hit hard, and estimates vary on how many restaurants could permanently close during this crisis, with the California Restaurant Association putting it as high as 30 percent.
Our executive team and many employees are joining diners in donating to the restaurants that they love. Beyond donations, there are other ways to help. We continue to encourage diners to order delivery and take out, as well as buy gift cardsfor future use at your favorite places. If you are looking for other non-profit organizations that are helping the restaurant community, below are a few:
Any amount of support you can give now helps, as the restaurant industry is going through this tough time. Be safe, stay healthy, and we look forward to dining out with you again soon!
– Andrea Johnston, Chief Operating Officer
---
Santa Rosa News
Rep. Jayer Williamson tweeted on Monday that he would donate his April state paycheck, $2,473, to boost a worthy cause. He posted, "In an effort to do my part, I commit to donating 100% of my legislative salary for April to the Santa Rosa Kid's House. To me, it's a small step in stemming the tide."
He hopes others follow his lead–"I offer a friendly challenge to the rest of my colleagues in the FL House & Senate. If able, please consider doing the same to a nonprofit in your district. A food bank, a group helping victims of domestic violence or COVID-19 relief efforts. The options are endless."
Santa Rosa Medical Center
Santa Rosa Medical Center is accepting donations of homemade masks. Email Magen Norwood, magen.norwood@srmcfl.com for more information.
All Santa Rosa County Library facilities remain closed until further notice.
Holds pick up service will be discontinued as of Fri., Apr. 17 at 4 p.m. Holds must be picked up by this date.
The last day to place a hold is Thurs., Apr. 9.
The book drops will remain open for patrons to return items.
Donations will not be accepted until further notice.
Patrons are encouraged to utilize the free eSources.
Axis360 eBooks now allows up to five books to be checked out at a time.
Visit the Library System's website for information concerning library operations.
City of Gulf Breeze
The city council regular meeting will be held Mon., Apr. 20, at 5:30 p.m. and broadcast via YouTube Live on the city's web site.
Prior to the meeting, the public should review the agenda. Questions and comments must be submitted by close of business April 20 on agenda items. Emails should be sent to the city clerk and include name, address and agenda item. The clerk will read question or comment in the meeting for a response by the mayor and council.
To participate in public forum at the end of the meeting, comment on YouTube Live with name, city address, and question or comment.
All non-essential volunteer and committee board meetings have been canceled.
Assistance
Gulf Breeze seniors and families with students on the reduced lunch program may sign up to receive a weekly dry food supply through the Interfaith Disaster Resources (IDR) Food Assistance Hotline, 850-903-1420.
Baptist has opened a screening center in south Santa Rosa County to evaluate people with respiratory illness and COVID-19 symptoms.
All individuals with respiratory symptoms – such as cough, fever and shortness of breath – should call 850.434.4080 to determine if they need an appointment with the screening center.
An appointment is required to visit this center. Patients will be asked to remain in their vehicles until a team member escorts them to the clinic.
---
Easter Bunny Executive Order
Today, Agriculture Commissioner Nicole "Nikki" Fried issued an emergency order waiving certain packaging and labeling requirements for eggs sold at Florida retail food establishments.
"Now more than ever, Floridians need access to safe, healthy, farm-fresh foods like eggs," said Commissioner Fried. "This order will give industry flexibility to meet increased consumer demand during the COVID-19 pandemic. We are fully committed to working with agricultural producers and retailers to get more fresh products to consumers at this critical time."
During Commissioner Fried's emergency order, packages of shell eggs will not be required to have printed certain information such as date of pack, grade, and size, although retailers will provide in-store statements with the information typically required. This will allow eggs to be moved more quickly from producers to retailers.
Today's order follows an announcement from the U.S. Food and Drug Administration (FDA) that it would provide temporary flexibility on certain packaging and labeling requirements for shell eggs sold in retail food establishments. The Florida Department of Agriculture and Consumer Services (FDACS) is responsible for inspecting the packaging and labeling requirements for shell eggs.
FDACS is working closely with federal partners, producers, and Florida retailers to ensure a resilient food supply chain during the COVID-19 pandemic. Industry stakeholders and retailers with questions related to this order are encouraged to contact the Division of Food Safety at FoodSafety@FDACS.gov or 850-245-5520.
Emergency Order 2020-006 may be viewed here.