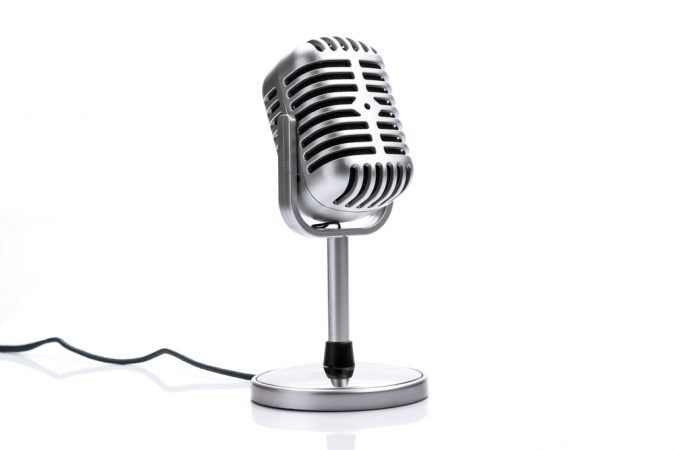 Cowboy Mouth returns to Pensacola Friday, May 13 at Vinyl Music Hall. Frontman and drummer Fred LeBlanc talks about his band's special relationship with our city.
Cowboy Mouth played our Hawkshaw Music Festival 15 years ago. The band helped the city recover from the 2014 floods at the Fiesta Crawfish Festival.
---
Here is our interview from May 17, 2007
COWBOY MOUTH CLEANING UP DOOM AND GLOOM AFTER HURRICANE KATRINA
By Mari S. Krueger
Hurricane season's a-comin', but cheer up. Cowboy Mouth is playing in Pensacola to brighten your mood and lift your spirits.
That's what their music is all about: entertainment and encouragement. You know, in a Creole, spicy-crazy kinda way.
And Cowboy Mouth knows Creole. Lead singer and drum boy Fred LeBlanc knows Louisiana like only a Hurricane Katrina survivor can. LeBlanc's raised house sits on highish ground—not above a voodoo shop, like the title track in his latest album says. That was actually his friend's apartment, and "he doesn't live there anymore," LeBlanc adds. It's too hard to bring girls back. Oh wait, his girlfriend might not like to hear that anyway.
The title of the band's February 2006 album, "Voodoo Shoppe," is a throwback to the band's home city, the city that inspired the songs "Home" and "Avenue."
LeBlanc's house sustained $50,000 in damages, and while he acknowledges that's a lot, LeBlanc insists it's only a drop in the bucket compared to the losses sustained by others from the August 2005 storm that trashed Louisiana and Mississippi.
"So many people lost everything," he says.
That's why he and the rest of the band are using their music to cheer on the Big Easy, to let the locals know everything really will be OK.
"When everything went down and we were on the road, it made me dig in harder because it made me feel a sense of purpose," LeBlanc says. "We went through some craziness after Katrina, just like everybody did around New Orleans. But if you're a musician, you have to play; otherwise you're not a musician."
The media showed the chaos that blanketed New Orleans, but not the real people and spirit of the area.
"It showed the assholes looting and just destroying everything," LeBlanc says. "It felt to me like the positive things–the music and the swirly sense of redemptive insanity–were lost in that."
That's why he feels responsible for putting out a positive vibe for New Orleans. It's going to take time, he says, but the destruction and poverty isn't all the city has to offer.
He wants to encourage the people who have come back, and assure those people that other people will come back, too. In his song "The Avenue," he croons:
"Because the marching bands will roll
I'll find my city in my soul
Because I plan on growing old
On the avenue
And the parades will ride again
I'll see my family and friends
Because this cannot be the end
Of the avenue."
The feedback the band gets from locals and fans across the Gulf Coast tell them they're on the right track.
"People would use what we do as a catalyst for change and a positive influence in their lives," he says. And to LeBlanc that's what music is all about to him–doing something to improve the world. The band sees making people feel better about their situations as one of their reasons for being together.
"It's like going to a gospel church without the religion!" LeBlanc says.
After a decade and a half, that's a lot of opportunity to reach people in the name of happiness. And it's still jiving, mixing and turning out well.
"We've had a couple of membership changes here and there," LeBlanc says. "It's going really well. We do something that we love. In the process, we make a lot of people happy."
He attributes their longevity to the fact that they're always growing as musicians, changing their music and staying afloat, as the definition of rock and roll changes.
"We don't want to basically record the same song over and over until it becomes a hit," LeBlanc says. "We're a New Orleans rock and roll band, which is a little bit different."
That means they throw in punk, country, rock and roll—whatever fits.
As for the limelight around celebrities staying in New Orleans, like superstar couple Angelina Jolie and Brad Pitt, LeBlanc says it can only help. Superstars are attracted to the city because nobody cares that they're there and generally leave them alone, he says.
Besides, "anything that puts New Orleans in a positive light that's not (Mayor) Ray Nagin is fine," he says.
The group has donated money to recovery efforts, but "mostly it's just going out there and spreading the positive word," LeBlanc says. "Sometimes you can't just throw money at something."
It's important to keep people's spirits up and draw people back to stick around and rebuild, just "reminding people that there are reasons to celebrate, and there are reasons to be alive," he says. "It's not always what happens to you that counts. It's what you do about it."
But at one time during the past year, the lead singer almost moved to Pensacola. That's one reason he's looking forward to the Hawkshaw Music Fest.
"I love the Pensacola area," he says. "There was a while I actually considered moving to the area, but then I got involved with a woman…"
A common tale. But at least we have him for the weekend.
"I'm really looking forward to it," LeBlanc says. "There's a lot of people there who just need a good time."