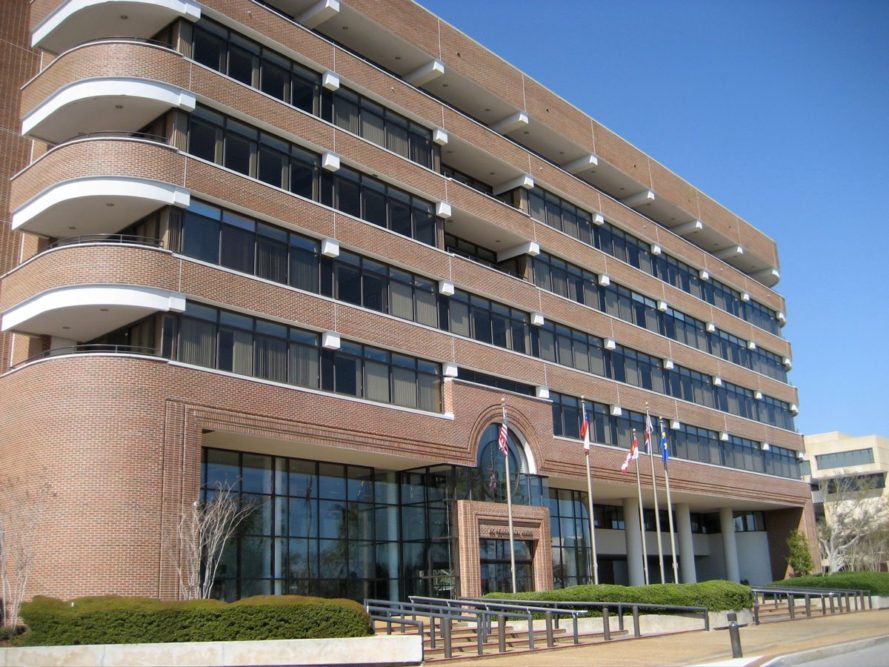 by Jeremy Morrison, Inweekly
Although the deadline doesn't fall until late Friday afternoon for nominations, the city of Pensacola has provided a preview of the list of potential appointees to Pensacola City Council's empty District 5 seat.
Left vacant following the recent passing of Councilman Gerald Wingate, the District 5 council seat will be filled by the city council during a special meeting Sept. 4. Council members must submit their nominees to be considered for the appointment by 5 p.m. Friday.
Ahead of the deadline, the city has provided Inweekly with a list of the nominees thus far. The list is fairly reflective of community discussions had earlier this week — during which several District 5 residents threw their names in the proverbial hat — with a few new names also added to the conversation.
The appointee nominations thus far are as follows: Betty Allen, Taran Black, Toni Teniade Broughton, Ron Helms, John Jerralds, Alexander Kozmon, P. Jay Massey, Tony McCray, Haley Morrissette and Walker Wilson.
Broughton, Helms, McCray and Morrissette all stated their desire to sit in the District 5 seat during a community meeting held at the Bethel AME Church Monday evening. Rodney Jones, at the same event, expressed some hesitancy due to Mayor Grover Robinson's suggestion that whoever is appointed take a pledge not to run for the seat in 2020 in order to avoid a scenario where city council is handpicking an incumbent; incidentally, Jones was nominated as an potential candidate, but withdrew him name on Thursday.
The new names on the list include Allen, Black, Jerralds, Kozmon, Massey and Wilson.
Each nominee had to be submitted to the city by a council member in order to be considered for the appointment. Councilwoman Sherri Myers nominated almost every appointee candidate, with the exception of Black and Kozmon. Black was nominated by Councilman Jared Moore and Kozmon by Council President Andy Terhaar. Terhaar also threw in on Massey's and Wilson's nomination, while Moore also submitted Allen's name and joined Myers and Councilwoman Jewel Cannada-Wynn in nominating Broughton.
While Mayor Robinson has requested that the eventual appointee bow out of consideration in the 2020 election, he has acknowledged he has no authority to require such. The nominees have varying perspectives on this request. Helms and Jones, for example, have already filed to run for the seat in 2020.
If this list holds, city council will be deciding between these 10 nominees on Sept. 4. There is also a chance more names will be added prior to the Aug. 23 deadline.
Here's a brief rundown of the nominees based on information provided on the applications they submitted to the city:
Alexander Kozmon — lived in the district for nine years; had a 20-year career with the Connecticut Department of Mental Health; served as police lieutenant in Connecticut
Betty Allen — lived in the city for 41 years; former city employee, worked in community development and the city clerk's office
Haley Morrissette — lived in the city for 10-plus years; member of Dream Defenders; works as a survivor care coordinator at Lakeview Center
John Jerralds — city resident for 40 years; previously served on the city council
P. Jay Massey — city resident for 23 years; co-founded Coco Design; works as a digital ADA/accessibility consultant
Ron Helms — been a city resident for two years and two months; is a military veteran and ordained clergy; has filed to run for the District 5 seat in 2020
Taran Black — city resident for two years; has "an unsettling desire to serve" ; works a case manager at Lakeview Center
Toni Teniade Broughton — city resident for seven years; focuses would be affordable housing and expanding access and programs at Woodland Heights Community Center
Tony McCray — 55-year city resident; has served on Human Relations Commission, as well as on the boards of the Gulf Coast African American Chamber and the African American Heritage Society.
Walker Wilson — lived in the city for 16.5 'non-consecutive' years; serves as the president of the Pensacola Young Professionals; would focus on implementing the mayoral transition report, on which he worked for businessman Quint Studer.