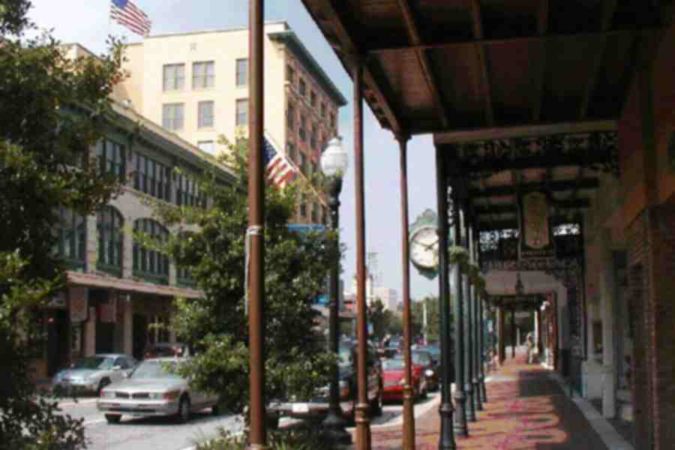 Downtown Improvement Board Executive Director Ronald Butlin said the organization that serves businesses and residents in a 40 block area of downtown really, really needs people to volunteer and brainstorm ideas for special events.
"We could really use some help," Butlin said Thursday morning at the Downtown Advisory Board Meeting. "We need a lot of people involved, so we can get lots of ideas."
About two dozen DIB staff, board members and downtown business people attended the meeting to essentially jumpstart the organization again. Warren Sonnen said the organization, which is financed by taxes levied on properties in its urban core boundaries, has produced few results lately.
"Just getting something accomplished by one of the committees would be a really nice step," Sonnen said.
The DIB recently announced it would end Gallery Night in September and would drop the annual New Year's Eve Pelican Drop event, too, because they lose money. The Palafox Farmer's Market was spared because of an increase in participation fees from $8 to $15, which made it a money maker.
DIB board chairman John Peacock said the organization is looking for a half dozen special events to do in 2017. He admitted the organization has a "long way to go" to make its entire district as vibrant as the Palafox corridor from Garden to Main streets.
For now, those attending the DAB meeting said they would focus on the Festival of Lights during the holiday season, beautification and budgeting. Malcolm Ballinger, who owns Ballinger Publishing, said the special events committee is the most important.
"If you would let people really get involved, it would snowball," he said. "You don't want to spend an hour and a half talking about the same old stuff. You want to talk about things that really make a difference."
The meeting that lasted over an hour touched on few special event or "global" ideas. But the ambitious agenda did mention a few, such as additional bike racks on Palafox north of Garden Street; conducting a lighting study, and instituting a downtown-specific gift card program. Under special events were nine items that included having a farm to table event where local chefs prepare food for the public, a trunk show for retailers with a wine tasting, piggybacking off of Foo Foo Fest and at least securing fireworks for the New Year's celebration.