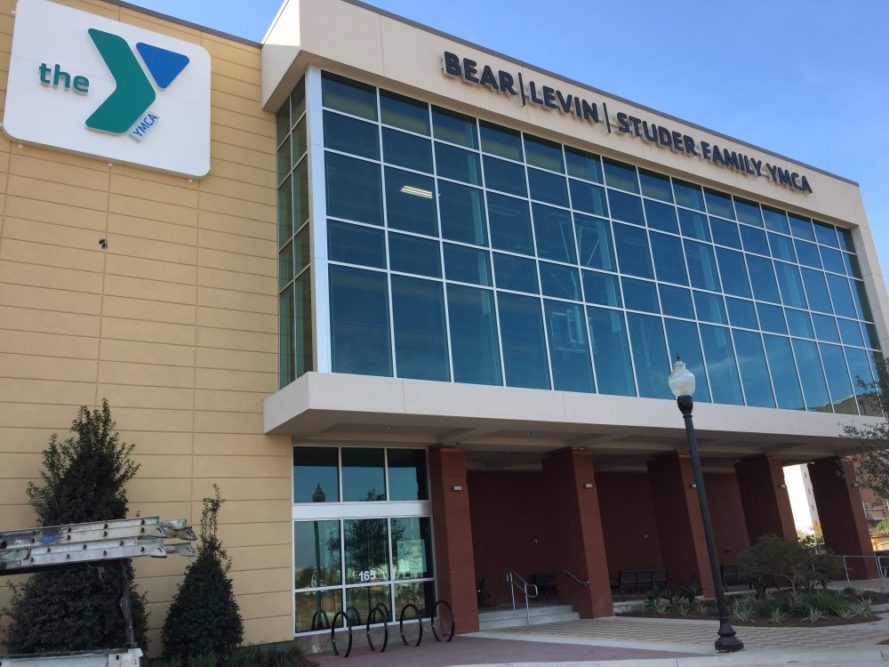 The Bear Levin Studer Family YMCA is in the running for the fourth annual People's Choice competition launched by the Florida Association of the American Institute of Architects (AIA Florida). Voters from around the world have cast over one million votes recognizing buildings from Cinderella's Castle to Miami's iconic Fontainebleau over the past three years.
The competition highlights the work of Florida's architects, who are skilled professionals that help meet the needs of communities through innovative building design. A total of 41 buildings around the state are included in the contest for the 2017 People's Choice Award.
Last year the Northwest region contributed three buildings that garnered over 7,900 votes including Rex Theatre Northwest, Voices of Pensacola Multi-Cultural Center, and Coldwater Pavilion Northwest coming in at numbers 14, 20, and 8 in ranking, respectively.
The public can vote for their favorite buildings at www.floridapeopleschoice.com until midnight, July 28. Buildings will be listed by the structure's name and location. The results of the voting will be announced at AIA Florida's Annual Convention at the Naples Grande Beach Resort in Naples, July 29.
"It is our honor and privilege as members of the architecture profession to share with the public just how much value and impact the profession can have on the community," said Peter W. Jones, AIA, Chair of the Florida Foundation for Architecture. "We have composed a ballot of Florida's iconic new structures and look forward to the public's choosing their favorites."