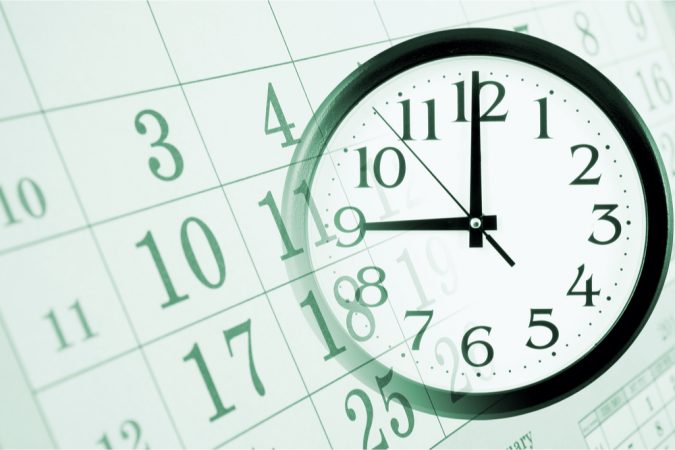 Is the proposed project timeline acceptable?
Commissioner Bender opened, "I think one, we'd like to see this move forward in some respect and to get to where we can start to sell off parcels and things like that."
Commissioner Barry wasn't sure the board had made enough decisions to pass the master plan on to the planning board for a discussion. He said, "I guess maybe a better discussion is what we can get done before we adjourn and then revisit the timeline."
Commissioner Bergosh appreciated the meeting and seeing "valid, rational economic analysis was finally included."
"But I just get back to, I still feel like we've been undermined," he said. "We've been undermined by DPZ, undermined by a part of the team that was supposed to be working to get unbiased input and help us."
He continued, "We're up here making compromises that cost hundreds of acres and the potential of hundreds of millions of dollars in unrealized, potential economic benefit. And what I see from this gigantic document dump of emails is a concerted confederacy against us."
Bergosh added, "I'm not even sure I want to keep DPZ. That's how upset I am. Every citizen should read these emails and put yourself in our seat. We're trying to compromise. We're trying to come up with a good plan for all the residents of this community. And we have people that are working for us… We're told we're the client… That are working with other people at cross purposes. That's what it looks like to me."
Barry said, "So we're together next week. I think it's easy and accurate to probably take the comments that have been made today as a public records request by the board for (DPZ emails)… If we're the one making it, we're the client, we'll just tell them we want all the emails."
He asked the master plan discussion continue on Feb. 18. The board began to discuss the county's project manager, Terri Berry, not being invited to some stakeholder meetings.
"Yeah, let me just clarify that Terri took this on as an additional responsibility on top of all of her other responsibilities, because she is a certified project manager and she has a lot of depth and experience with large project," County Administrator Janice Gilley injected. "She has an amazing background. Her specific responsibilities for this were to be the project manager for tracking the schedule, the cost, the milestones and the deliverables. So, that was her function. Our other staff that's working on it, is specifically related to land use development and planning pieces. So, that was their responsibility."
Barry said, "With all due respect, she indicated she was told not to attend a meeting that she was clearly willing to attend."
Gilley said, "I understand what you're saying, and that's—"
Barry cut her off, "Please don't explain away the reason she wasn't in attendance was because of her schedule. She indicated certainly, a willingness to be in the meeting and was specifically excluded by our consultant. Please don't explain that away by saying she was busy."
Gilley backed up, "No, no, no. What I'm trying to say is that this is the first I've heard that she was not allowed to participate in a meeting. So I would like to get from her specifically, what the meetings says that she was not allowed to attend. Because this is the first we've heard of this. So I just wanted to clarify that her specific responsibilities were more related to project management, looking at the invoices and things like that."
Later DPZ's Marina Khoury said, "I want to reiterate that –DPZ,and the DPZ team have no skin in the game. When we send you our emails, the full slew of them, I think you're going to see that it was never our intention to undermine the process."
She added, "We've given you a lot of options that we think are rooted in some good data. We're not trying to predispose the outcome. Look, we have the community furious with us that we're not promoting the Village Plan. We've unfortunately managed to just piss everybody off. That wasn't our intention."
Khoury continued, "We take pride in the fact that we design these projects publicly. And we incorporate input from the public. We were given input that was, yes, skewed in one direction, but we still gave you options that enable you, if you so choose, without any predisposition on our part, to dedicate the entire site to commerce."
She added, "And I will state publicly that we have not gone behind your back to Navy Federal. I don't want them to feel they've gotten a bad rep through this because they really haven't. They've maintained impartiality, and they have worked very hard to not try influence this process. And they haven't had separate meetings with us to in any way undermine this effort. That wouldn't be ethical on our part at all. And we operate in an ethical manner."
Then Commissioner Underhill read a written statement:
"Thank you, Mr. Chairman. It should not be lost on any observer how the OLFA process has mirrored the process when the citizens of Perdido Key brought DPZ to Escambia County back in 2013. This board had designs on my neighborhood. Four lane highways, casinos, and tourist dollars. Back then I was a citizen sitting in one of those pews, shocked at the hubris of the BOCC and the poor treatment of the consultant. Ultimately, this board fired DPZ for refusing to lie about the four lane. It was that event more than any other that led to the citizen response of firing the commissioner.
"Today, we are yoked to a commerce plan that has been in the works for 25 years. In the works by everyone except for the citizens of the community. Like the Perdido Key Casino, and like the four-lane, we are tied to objectives that are detrimental to the neighborhoods most impacted.
"We are indignant toward anyone presenting facts that clearly show the plan is built on fantasies, not realities. Groundhog Day just passed and I can't help but feel that we have regressed back to 2014. Back then I stood at the podium and I begged this board to listen to us.
"I firmly believe in my life that if I want to secure God's blessings, I must serve others in the same way that I would hope to be served. I cannot become what I came here to fix. I will stand with the people of Beulah as I had wished that even one member of this board would have stood for us in Perdido in 2014.
"The Village Plan had the most support from the people of Beulah and I will not be casting a vote in favor of any plan that does not have the overwhelming support of the people of Beulah."
The BCC meets again on Thursday, Feb. 18, starting at 9 a.m.