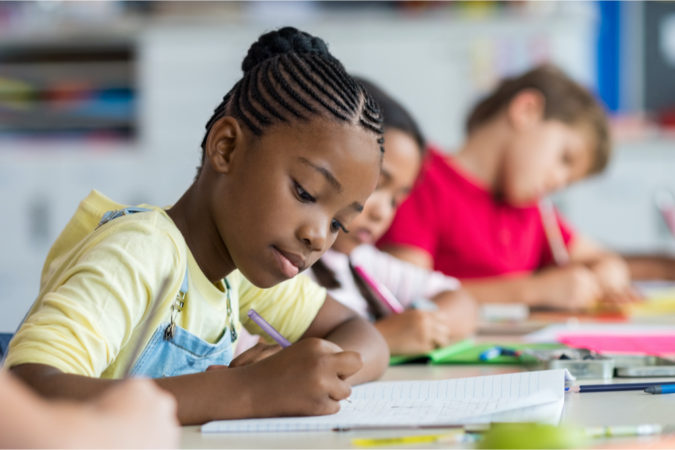 "I decided, let me just ask my 9-year-old granddaughter what she prefers…She said she would much rather be at school with teachers and friends."
by Jeremy Morrison, Inweekly
Eyeing an August return to campuses, the Escambia County School Board heard on Monday morning from Dr. John Lanza, director of the Florida Department of Health in Escambia County. The top health official in the county was invited by Superintendent Malcolm Thomas to address the board regarding the district's plan to reopen schools.
Dr. Lanza told the school board he had consulted with his granddaughter on the issue.
"I decided, let me just ask my 9-year-old granddaughter what she prefers," Lanza said. "I wasn't trying to lead her. She said she would much rather be at school with teachers and friends."
In addition to offering two remote-based options, the school district is offering a full week, on-campus return to school. This is in line with an order from the Florida Department of Education.
Superintendent Thomas said he had previously discussed Escambia's reopening plans with Dr. Lanza.
"To be honest, we were kind of debating, whether we could? Should?" Thomas told the board, before asking the health official about two of the most contentious aspects of the district's plan: "There are two hot issues, that I delay school and mandatory masks."
The school district has previously announced that social distancing and mandating the wearing of masks, two key safety measures, would be logistically impractical. Additionally, some people in the community would like to see the start of school to be delayed in order to better assess COVID trends in the state.
Lanza had already addressed the issue of when to resume school, telling the board that any delay would not "make any difference."
"I don't think we need to wait," Dr. Lanza said. "I don't think too much is going to change before now and when a vaccine come out."
Lanza said that the health department would handle any COVID outbreaks within the schools, which the superintendent has previously acknowledged is probable.
"If a case should pop up in schools, we know what to do," he said.
Regarding masks, Dr. Lanza said that the wearing of the face coverings would help prevent the spread of the coronavirus. He noted that the state surgeon general advised that people wear mask, calling them "useful" and "effective."
"The bottom line is if you can't social distance, you should wear masks," Lanza said, adding that he understood any requirement would be difficult to manage: "I'm not sure my 9-year-old would consistently wear a mask."
School board Chairman Patty Hightower, who is in the process of pushing the district to mandate masks, told Lanza she felt the district should be "listening to the science."
"I think, as long as we're listening to the science we can make the best decisions for our community," Hightower said. "That's my opinion."
"Totally agree," Dr. Lanza said.
Chairman Hightower said last week that she intended to bring up the issue of a mask mandate this week, during Monday's board workshop and Tuesday's regular meeting. She didn't sound optimistic: "I have people tell me it's not science."
Her fellow school board member, Paul Fesko, said last week that the advice from health officials would weigh heavy on the board's direction on this issue.
"Unless the CDC or Dr. Lanza requires it, I don't know if we can require it," he said.