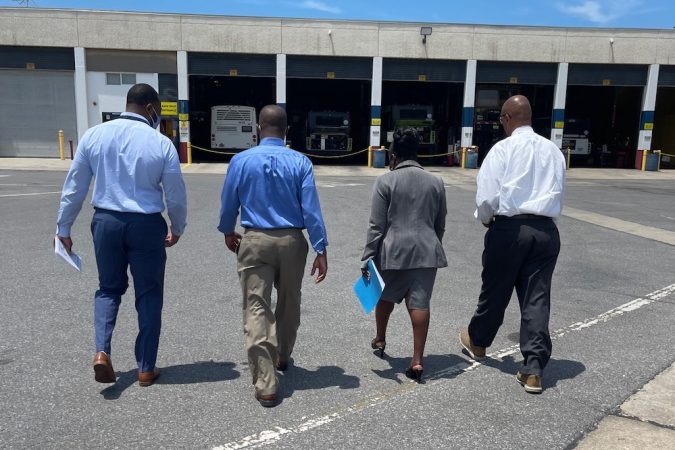 Commissioner Lumon May this afternoon toured the Rosa L. Parks Transit Complex to see firsthand the work conditions at the facility. Inweekly accompanied the commissioner on the visit.
Yesterday, the bus drivers' Union voted for the county commissioners to remove County Administrator Janice Gilley from her post. In their press release, the ECAT workers cited the "extremely poor conditions" at the ECAT facility as one of the reasons for Gilley's removal.
Gilley later responded, "I have always taken their concerns and their salaries seriously and will continue to do so."
Really?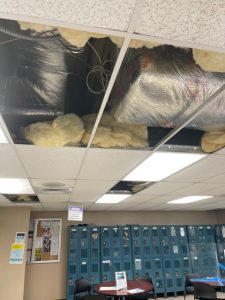 Commissioner May observed deplorable work conditions for the frontline workers and the ECAT management team – leaking roofs, broken ceiling tiles and offices unusable because of mold conditions.
Some of the roof leaks are pre-Hurricane Sally, but have gotten worse since the September 2020 storm.
"This is unacceptable," May told Inweekly. "We have other facilities that are pristine and given daily attention, but this place has been essentially ignored. All workers deserve safe, healthy work environments."
---
Third World countries have better maintained public buildings.
Maybe the county administrator and her leadership team should relocate their offices to the Rosa L. Parks Transit Complex. Then we might see repairs done.