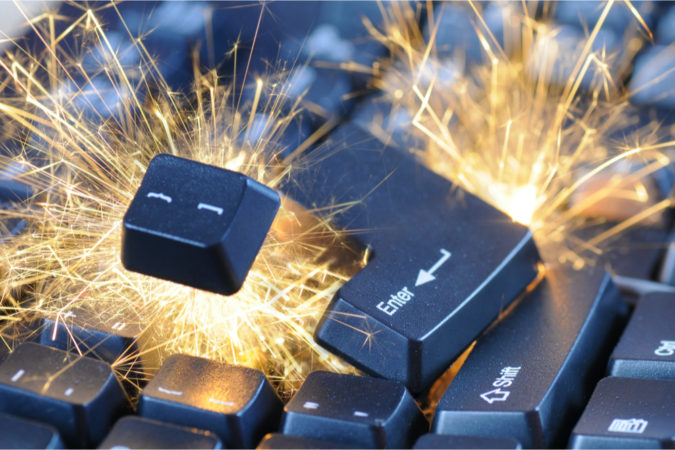 Update: ECUA did not file the appeal. It was filed by attorney Bradley Odom, who no longer is the attorney for the utility.
The 1st DCA rejected the Emerald Coast Utility Authority's appeal to block the release of a 2018 grand jury report.  The appeal wasn't public record so we didn't know what ECUA was objecting to in its effort to keep the report away from the public for the past two years.
Now we have an idea. Bradley Odom, the utility's attorney, raised three issue, all of which were rejected by the appeals panel:
The state attorney does not possess the authority to respond to motions to repress or expunge grand jury reports; and its role or duty in grand jury proceedings ceases once the grand jury drafts its report.
The lower court erred in not considering alleged breaches in confidentiality when determining whether to repress or expunge portions of the Report.
Numerous additional portions of the Report should be repressed or expunged because they either contain factual inaccuracies or are improper.
The State Attorney's Office filed a cross-appeal and contended the lower court erred in repressing the following five portions of the Report:
• The absence of term limits on Board Members has created a sense of complacency and has fostered an overreliance on the executive director and attorneys. An amendment to the Special Act should be considered that would place term limits on Board Members.
• Indemnity and hold harmless agreements should be in all easements unless specifically prohibited by law.
• In his testimony, we found Odom to be both unprofessional and unprepared. We make these findings because they are important and should be considered by the Board in future decisions.
• We recommend that the employment contract for the executive director be renegotiated every two years with no automatic renewal provision. The current contract has been in place since 2004.
• We direct that the State Attorney provide a copy of this report together with the Opinion issued by the First District Court of Appeal to the Office of the Governor and the Florida Bar as well as our local legislative delegation.
The panel:
Found error in excluding these portions of the Report because the statements were both lawful and proper.
Accepted the State's argument that any factual foundation, whether singular or otherwise, may be sufficient to support a comment in a grand jury report.
Statements made regarding Odom specifically were not improper given Odom was a witness and a subject of the investigation, and his legal services were paid using public funds.
Conclusion:
"We AFFIRM as to all issues on appeal. On cross-appeal, we REVERSE and REMAND with instruction that the five repressed provisions be included in the Report."
---
Though I'm not a lawyer, it would appear ECUA completely struck out.  Let's hope the ECUA board and its new executive director will stop blocking grand jury report and let it be released.
How much has this cost the ratepayers?