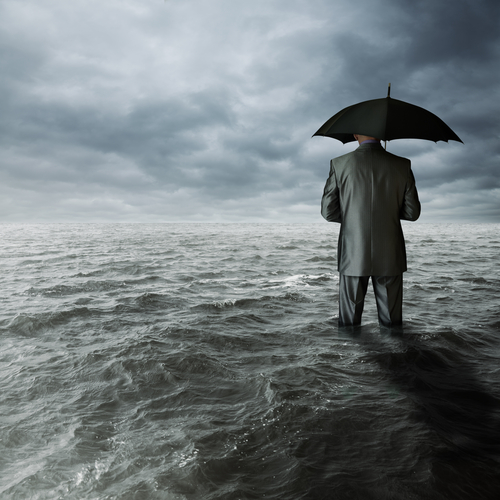 The Florida Department of Environmental Protection has awarded more than $750,000 in grant funding to Escambia County for the construction of a stormwater project to treat and convey stormwater, reducing nutrients from entering Jones Creek and Bayou Chico.
"DEP is pleased to provide this support to Escambia County for continuing the projects in this area," said Trina Vielhauer, director of DEP's Division of Water Restoration Assistance. "We are looking forward to continuing our partnership with the county to facilitate environmental improvement in Bayou Chico and the surrounding waters."
The stormwater project includes the construction of two treatment systems, known as Stormwater Treatment Trains (STTs). The STTs consist of a combination of components designed to capture, manage and treat stormwater before it leaves the site, reducing the amount of pollutants discharged offsite. In addition, STT systems are an effective approach to stormwater management that have the added benefit of potentially reducing infrastructure and maintenance costs.
Specifically, this project consists of a total of six stormwater ponds, creating two separate treatment trains. Each pond will have a planted shoreline and aeration system. The plants filter and reduce the amount of sediments and debris entering the pond, and the aeration system provides oxygen to deter algae blooms and excess aquatic plant growth. The stormwater collected in the ponds will be further treated through a permeable barrier made of limerock along with a constructed wetland, which will remove additional pollutants before the water is discharged offsite. Construction of the project is expected to begin in February 2016, with completion expected by February 2017.
This project is anticipated to remove 76 percent of total nitrogen and 47 percent of total phosphorus, which will improve the quality of the stormwater that flows from the residential area into Jones Creek and ultimately into Bayou Chico. Post-construction monitoring will be conducted to determine treatment effectiveness.
This project also continues the construction of the Jones Creek Educational Boardwalk, providing a continuous four-mile educational trail to teach visitors about stormwater, wetland and stream restoration. The boardwalk extension completes an important link in the Escambia County Southwest Greenway that will connect Bayou Chico with the Perdido Pitcher Plant Prairie and Perdido Bay.
"Over the past few years, the Escambia County Water Quality and Land Management Division has partnered with DEP to successfully improve water quality in Jones Creek and Bayou Chico. This new additional funding from DEP will help complete a large wetland stormwater treatment project that will further remove pollutant loading in this watershed," said Taylor "Chips" Kirschenfeld, senior scientist and division manager of the Escambia County Water Quality & Land Management Division. "Escambia County appreciates the continued cooperation and vital support from our state partners at DEP."
Funding for this project comes from a federal Clean Water Act grant, or 319 grant, which supports projects that reduce pollution from nonpoint sources and urban stormwater. Escambia County will provide $1.9 million in matching funds.
DEP awarded two prior grants in 2009 and 2010 totaling $1.48 million for projects completed in the Bayou Chico/Jones Creek area, to provide new stormwater treatment, restore and create new wetland areas, and construct the Jones Creek Educational Boardwalk.