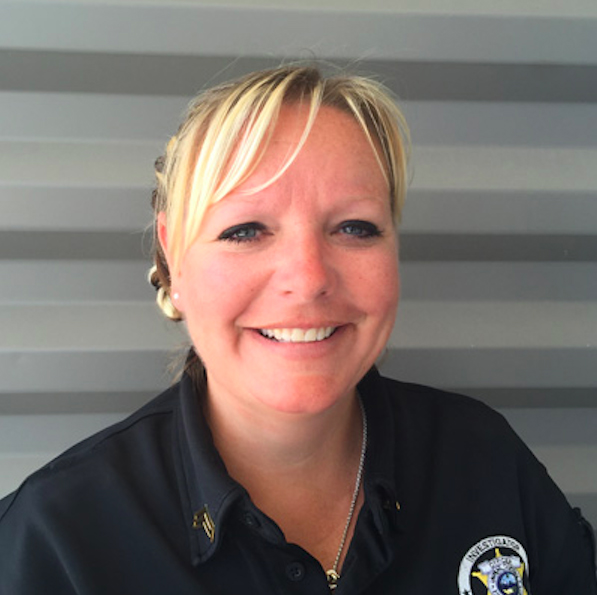 Escambia County Animal Control Sgt. Stephanie Nowlin was recently selected as the 2017 Animal Control Officer of the Year by the Florida Animal Control Association. Nowlin received this award for her outstanding achievements in fighting animal cruelty and for modernizing the way that her agency conducts investigations.
Nowlin serves as a field training officer, livestock officer and helps develop policies and protocols for investigating complaints of animal cruelty. Additionally, she is a trainer for the Florida Animal Control Association, helping to certify new officers.
Nowlin often works closely with the Escambia County Sheriff's Office, Office of the District Attorney and the Florida Fish and Wildlife Conservation Commission. She is also the only animal control officer in the history of Escambia County to receive a medal of commendation from the sheriff's office. The medal was presented to her by Escambia County Sheriff David Morgan on Oct. 6, 2016 for her successful work in investigating some of the largest equine cruelty and dogfighting cases in the county.