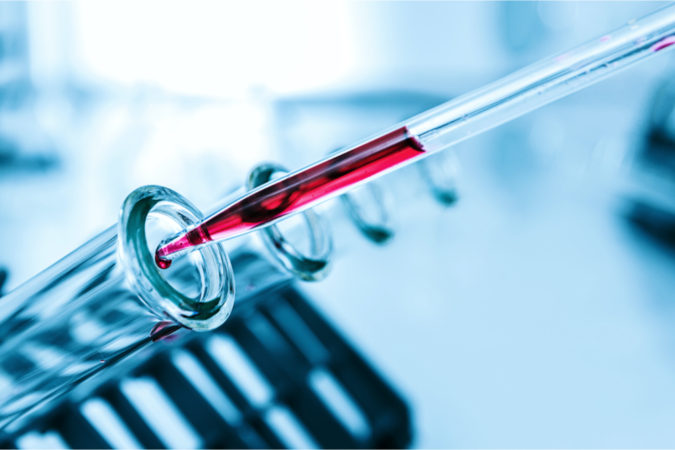 The county and health officials have touted the importance of antibody testing.
The Florida Department of Health has published the antibody test results for each county through July 2.  The table below lists all the counties that have conducted a minimum of 1,000 tests.
Escambia County is at the bottom. The counties that are highlight in blue have fewer COVID positive cases than Escambia – 17 in total – but have conducted more antibody tests.
Only 2.67% of the antibody tests done in Escambia have been positive.
According to the CDC, the antibody test looks for the presence of antibodies, which are specific proteins made in response to infections. Antibodies are detected in the blood of people who are tested after infection; they show an immune response to the infection. Antibody test results are especially important for detecting previous infections in people who had few or no symptoms.
We aren't testing enough people in Escambia County to figure out how many people had the virus without knowing – which makes it difficult to estimate how many may be immune to COVID-19.
The CDC does not know if the antibodies that result from SARS-CoV-2 infection will provide someone with protection (immunity) from getting infected again. If antibodies do provide immunity, we don't know how much antibody is protective or how long protection might last. CDC scientists are currently conducting studies to answer these questions.
| | | | |
| --- | --- | --- | --- |
| Rank | County | Fl Positives | AB Tests |
| 1 | Dade |         48,423 |         52,425 |
| 2 | Palm Beach |         17,082 |         39,918 |
| 3 | Broward |         21,516 |         31,245 |
| 4 | Pinellas |           8,685 |         16,589 |
| 5 | Hillsborough |         14,583 |         14,407 |
| 6 | Orange |         14,152 |         12,172 |
| 7 | Collier |           4,987 |         11,327 |
| 8 | Volusia |           2,786 |           8,293 |
| 9 | Lee |           7,515 |           7,552 |
| 10 | Duval |           9,366 |           7,331 |
| 11 | Sarasota |           2,152 |           5,964 |
| 12 | Lake |           1,871 |           4,938 |
| 13 | Manatee |           3,758 |           4,390 |
| 14 | Pasco |           2,835 |           4,357 |
| 15 | Seminole |           3,416 |           4,056 |
| 16 | St. Johns |           1,360 |           3,690 |
| 17 | Brevard |           2,574 |           3,550 |
| 18 | Polk |           5,451 |           3,268 |
| 19 | Monroe |              363 |           2,913 |
| 20 | Martin |           2,406 |           2,794 |
| 21 | St. Lucie |           2,252 |           2,501 |
| 22 | Sumter |              432 |           2,461 |
| 23 | Osceola |           3,003 |           2,389 |
| 24 | Marion |              981 |           2,347 |
| 25 | Leon |           1,824 |           1,925 |
| 26 | Charlotte |              932 |           1,816 |
| 27 | Indian River |              941 |           1,740 |
| 28 | |           1,606 |           1,635 |
| 29 | Clay |           1,013 |           1,259 |
| 30 | Okaloosa |              901 |           1,257 |
| 31 | Flagler |              383 |           1,111 |
| 32 | Hernando |              550 |           1,106 |
| 33 | Escambia |           2,507 |           1,088 |
| 34 | Walton |              290 |           1,020 |